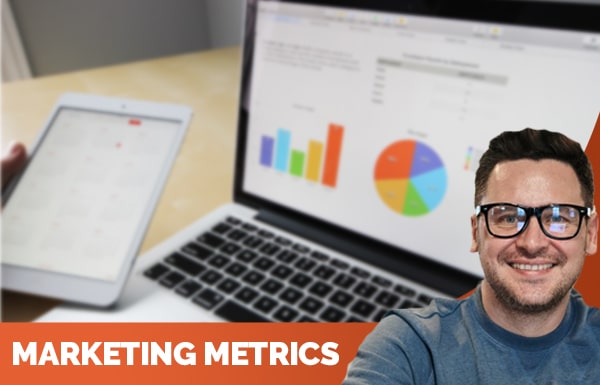 Marketing Metrics
Marketing is a tangible activity. There are trackable metrics, which allow you to evaluate the effectiveness of your marketing strategy. To be able to do this, you have to follow specific indicators and continuously work on improving your results.
Here we present marketing metrics, which are tracked by marketing experts to assess their success rates. Below we will discuss the most popular metrics used by them.
The Number of Qualified Leads
You may be able to collect a high number of leads but the actual share of qualified leads may be low. A real indicator to estimate the effectiveness of your lead generation process is the number of qualified leads.
Many marketing experts explore all the leads captured by the website and determine whether those leads are high quality or not. After that, marketers reach out to the qualified leads using personalised channels.
While social shares may indicate engagement, research shows that people often share content without fully reading it. Instead of estimating the number of shared posts, you can evaluate the quantity of comments. The thought behind this is that if someone leaves a comment below a post, that means they are more likely to have read it and have some sort of opinion about that post.
Cost of Customer Acquisition
Have you ever thought about how much the acquisition of a customer costs you? You can calculate this indicator in the following way: Calculate the amount of your marketing expenses (include salaries and overhead) and divide the amount by the number of customers in a certain time period.
For example, if your marketing expenses are $20,000 per month and you have added 10 customers during a month, then your cost of customer acquisition will be $2,000. After analysing the results of your marketing strategy and combining relevant indicators, you will understand better the effectiveness of your marketing strategy.
Net promoter score is a very interesting marketing metric, which allows you to know whether your customers would like to recommend your products and services to their personal network (family, friends, etc.) or not. This is a comprehensive indicator and if it is high or has an upward trend, that means that your business is improving.
In other words, high NPS means successful word of mouth, which can have a multiplier effect for your marketing efforts.
Average Time Spent on Site
You will need to assess this indicator in addition to the general information about the traffic flow to your website. Average time spent on a site will allow you to understand how much time people are spending on your website looking at different pages of the site, reading its content, etc and help you to assess if it is engaging or not.
If visitors spend more time on your website, that means they see valuable information or have found what they were looking for.
Conversion Rate
One more important thing to pay attention to is the conversion rate of your business. It is very important to calculate this rate, because you may collect a high number of leads but few of them, at the end of the day, may become paying customers. If you are not able to convert your leads into real customers, you have to review and improve your marketing strategies.
Return on Investment
ROI is one of the most effective marketing metrics used to assess the performance of your marketing strategy. Its ultimate goal is to define which marketing tactics adopted by your company work and which do not.
If you have this information, it will be easier for you to allocate your marketing budget.
Bounce Rate
Bounce rate describes the situation when a visitor that has appeared on your site, leaves it without visiting another page. If your bounce rate is high, you probably have to change the design of your website's homepage. Try adding a new image with a link to an interesting article or using catchy headlines to draw the users' attention and make them click on something.
CLV/CCA Ratio
The ratio of your CLV (customer lifetime value) to CCA (cost of customer acquisition) is another essential marketing metric, as it provides you information about the sustainability of your business. You can increase your CLV/CCA ratio by either increasing your company's CLV and/or reducing the CCA.
Number of Trial Sign-Ups
This indicator counts the number of people who have signed up to access the free trial offered by your company. In other words, this is the number of visitors who have been actively interested in your company and its offerings.
Amount of Shared Content
Although this is an opinion that this is not always the best indicator to use for the purpose of assessing the effectiveness of your marketing strategy, it is can be useful to know how many times your content has been shared to the network and individuals.
Scroll down to read our indepth Ecommerce Platforms guide. What you should know, Ecommerce Platforms features, price plans and support. Pros and Cons of Ecommerce Platforms as a ecommerce, everything is explained below.
Shopify is a software company that specialises in ecommerce software for small to enterprise level businesses.
Shopify is listed as the best ecommerce software related to Ecommerce Platforms. Shopify was founded in 2006 in Ottawa, Canada and currently has over 6,124 employees registered on Linkedin.