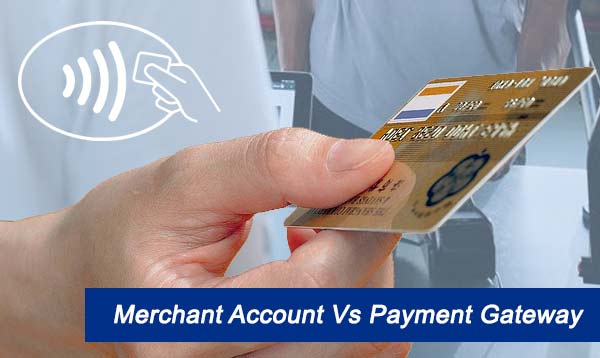 Merchant Account Vs Payment Gateway
What Is A Payment Gateway?
A Payment Gateway, sometimes referred to as a Point of Sale or a POS terminal, is a special type of appliance that allows authorized websites to accept and process electronic payments from customers on the internet. More merchants are beginning to use payment gateways to process their credit card and debit card payments, resulting in an increase in online sales for e-commerce websites. The invention of a Payment Gateway, or Payment Channel, provides online merchants with a secure and convenient way to accept payments from customers who place their orders through a website. Payment Gateway software provides internet users the ability to make online purchases using credit or debit cards, PayPal accounts, or other digital wallets such as Google checkout. The Payment Gateway automates the secure credit or debit card transaction process, converting the customer's purchased items into cash, which is then automatically deposited into a bank account.
There are many factors that must be considered when selecting the right payment gateway for e-commerce websites. First, the payment gateway must seamlessly integrate with an e-commerce site's existing billing system, accepting all major credit cards and debit cards, PayPal, and other online payment gateways. Second, the payment gateway should provide online merchants with the ability to accept invoices and other receipts that are generated on the sales page of the website. Third, the payment gateway must display the online merchant's receipt, so that the customers will know how the money has been spent. Fourth, the payment gateway must allow the online merchant to track the exact amount of money that is being spent by adding an invoice number to each sale.
When selecting a payment gateway to use for e-commerce websites, business owners will find that there are many options available. Most payment gateways work on the principle of allowing the consumer to pay for products or services using a credit card, PayPal account, or other digital wallet. However, some payment gateways also allow consumers to pay with a debit card, phone, or other biometric methods. Business owners should be sure to research the different payment gateways before selecting one to use with their e-commerce websites. This will ensure that they are able to seamlessly move their products and services from one payment channel to another, should the need arise.
How Payment Gateways Work
There are many different aspects to a payment gateway and one that is often not thought of is the way in which information is sent and received between the customer's computer and the merchant's. In other words, how does one go about procuring the money from the customer's computer, rather than going through the normal credit card processing? Payment gateways do this through the use of special information, like the IP address of the computer being used, and the payment information being sent. Basically, the information sent through this means that the customer will be charged a certain amount by the merchant for using their service. The information sent through this is encrypted so that only those who need to see it can and cannot decipher it.
This encryption is also used with the computer's browser in order to keep track of all of the information going back and forth between the computer and the company. The encryption used here acts as a password protection feature against hackers. However, this also means that the information is protected from most of the usual security measures that are in place for normal websites. As long as a payment gateway is secure, then a website will be able to provide its customers with secure services. Those features will include things such as PayPal. PayPal works with payment gateways by allowing a third party to charge a customer a particular fee for the use of their service.
In other words, a payment gateway system allows for the exchange of information between various companies, but it also protects information that is being exchanged between the companies. This means that security measures are in place in order to prevent the possible hacking of customer information from going online and possibly harming an individual. Therefore, these systems must be kept secure in order for business owners to be fully protected and able to operate fully online. For those who would like to learn more about payment gateway systems, there are many web sites out there to look at. These web sites can help provide individuals with more information on the matter.
What Makes Some Payment Gateways Different from Others
The basic difference between what makes some payment gateways different from the others is the pricing structure for the service. All-in-one payment gateways, whether they are hosted internally or hosted externally, charge a set price per transaction. They generally offer two or three categories of payment options, such as credit cards, debit cards, and e-checks. This can vary depending on what the company you are considering offers, but many all-in-one merchant accounts will offer more than one option. This is one of the primary differences in the services among the different vendors.
Another difference that can make some payment gateways more affordable than others is the setup and maintenance fees that they charge. All-in-one merchant accounts will be setup once you have chosen your payment processors and you will not need to pay any setup or maintenance fees until you are ready to accept credit cards. With ecommerce merchant accounts, the only maintenance that may be required is a regular check of the website to see that everything is running correctly. You will not need to do any of this with most all-in-one payment processors.
There are a number of other differences among different ecommerce merchant accounts, such as the number of payment gateways included in the package, the customer service that are offered, and the cost structure. If you are looking for an all-in-one payment platform for your business, you should take a look at the pricing structure and the features that each service offers. The additional features that more gateways offer may be well worth the additional cost.
What Is A Merchant Account?
A merchant account is something that most small business owners do not really understand. Many assume that they can simply go to the local bank or credit union and get a merchant account with no questions asked. Unfortunately, this is rarely the case. Banks and credit unions are very large and handle a large volume of business, so getting an account through them can be complicated and time-consuming. For this reason it is strongly suggested that you research what a merchant account is and what the process entails before you apply.
The best way to research what a merchant account is and what it entails is to go online. There are a number of websites that will give you information about virtually any bank or credit union in the country. Many of these sites will also give you information about what it takes to get your own account. While it certainly isn't a free service, they at least offer the chance to learn about what a merchant account is and what you need to do to get one. They also help you figure out which bank and or credit union will offer you the best service and will save you time because you won't have to spend hours calling around to different companies.
Another way to research what a merchant account is and what you will need to get is to talk to someone that works at the bank or credit union that you are interested in. While the people working there may not be able to tell you everything you need to know, they will at least be able to give you an in depth to explain of what a merchant account is and what it means. You should always talk to someone that has had their own account before as this will make things easier for you. It is a good idea to do as much research as you can on the company that you are thinking about doing business with. While a company may have a great product or service, there is usually more to it than meets the eye and it is important to make sure that the company is trustworthy.
How Do You Get A Merchant Account
The way how do you get a merchant account with Obama's federal stimulus package is to apply. It is important to note that when you apply for the federal stimulus package, your application will be checked against your credit report and the results can come as early as today. You must understand that when you apply for a merchant account with Obama's stimulus package you are doing so because banks and financial institutions have been asked by the government to help bail out the failing financial system and they need the money. So if you want to receive this money, you must be able to prove that you are going to be able to repay the debt and that you are capable of doing so.
The easiest way to do this is to improve your credit score. In fact, when you apply for a credit account you will be asked to prove your ability to meet all of these requirements. If you happen to have bad credit, you may have your request for an account denied but this is not the end of your business. You can always work to improve upon your credit score. You can increase your credit limits, reduce your revolving balance, pay off any outstanding debt and even obtain a low interest rate can all help you to improve your score.
The other way, how do you get a merchant account with Obama's stimulus package is to contact your local bank or your financial institution and find out what your options are. Even though most banks and credit unions are not accepting applications right away due to the large number of applications they receive, you should have no problem getting a hold of one in a short period of time. Once you get the account in place you can use it to pay off any outstanding loans, pay down your credit card debt and perhaps even save some money. So get out there and apply for your new merchant account today and turn your dreams into reality.
What Makes Some Merchant Accounts Different From The Others?
The advent of the all-in-one payment gateway has dramatically changed the landscape of online commerce, giving birth to a new class of ecommerce merchant accounts. All-in-one payment gateways to simplify the process of accepting credit cards and other payment methods by establishing an electronic transaction between a merchant and online merchant account provider. A wide range of providers offer merchant accounts with varying levels of service and flexibility, so there is no need to settle for a basic account that may not meet your needs. There are many things to consider when choosing an all-in-one solution. For example, how easy is it to set up a payment gateway? Is the service provided sufficient for your business?
Before selecting a payment gateway, it's important to understand the options and fees associated with the service, as well as understanding the service in general. All-in-one merchant accounts may include a merchant account provider that offers software based on industry standards like PCI compliant encryption, fraud protection and other necessary features. But that's only the beginning. The most important aspect of choosing a service for an all-in-one solution is evaluating what additional services you might need or want with your merchant account, because after all, you'll be paying for it.
Some of the additional services that you should consider or request include application development for accepting debit and credit cards, or for processing payments with PayPal, Google Checkout and other card networks. As noted, some of these additional services come included with the all-in-one solution from a third party lender. Acquiring bank account providers who don't offer these services may end up costing you more money in the long run if the services you do require are not offered at no cost. If you're thinking about acquiring bank merchant accounts, it's wise to take the time to learn more about the service you're considering.
The Ideal Ecommerce Payment Solution
In the current age of eCommerce and web 2.0 more merchants are seeking a unique eCommerce solution that provides them with all-in-one merchant accounts with one easy payment gateway and accepting credit cards from multiple vendors. It's important to note that for businesses that are in need of this service the process is not as simple as it sounds. The key to a smooth and successful transition lies in finding the right eCommerce payment gateway that can handle not only all of your merchant accounts but also provide you with a seamless integration system. The best way to accomplish this task is by going with a provider that offers a wide range of services that includes:
The ideal eCommerce solution would include all of these services with one payment gateway, including: eCommerce merchant accounts, integrated merchant accounts, gateway service, and verification.The ideal eCommerce solution would also include: seamless integration system between your website and the merchant accounts.The ideal eCommerce solution would also include: convenient setup and management of your merchant accounts. Security features such as: SSL security, Code Signing, Credit Card Verification, Secure Server Exchange, SEPA implementation, and more.The ideal eCommerce solution would also include: advanced features such as: advanced inventory booking system, multi-currency processing, multi-sourcing and multi-pricing capability.
Merchant Accounts has become an integral part of eCommerce since it allows business owners to accept payments online through their websites and market their products and services worldwide in real time. It has literally given business owners a completely new avenue for making money by doing practically everything online from selling online to accepting credit cards online. This service however can only be fully realized with the help of a Payment Gateway. A Payment Gateway is responsible for carrying out all of the necessary tasks for payment processing such as processing credit card transactions, as well as performing other necessary functions such as data entry and secretarial work.
Scroll down to read our indepth Payment Gateways guide. What you should know, Payment Gateways features, price plans and support. Pros and Cons of Payment Gateways as a payment gateway, everything is explained below.
Spreedly is a software company that specialises in payment-gateway software for small to enterprise level businesses.
Spreedly is listed as the best payment-gateway software related to Payment Gateways. Spreedly was founded in 2008 in Durham, NC and currently has over 79 employees registered on Linkedin.