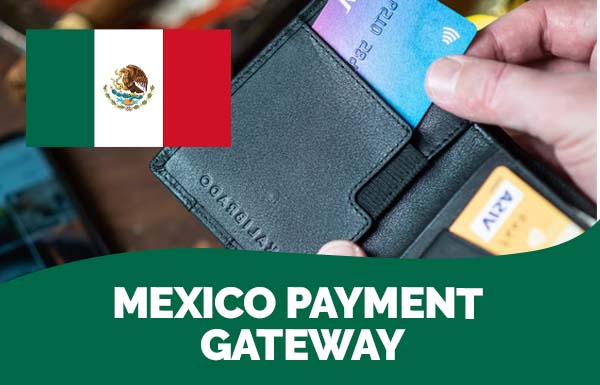 Mexico Payment Gateway
Mexico Payment Gateway: The Best Option For Your Mexican Customers
Are you looking for the right payment gateway for your business? or maybe you want to target Mexican audiences to your online store, and now you are looking for the right Mexico payment gateway. Well, you are not alone; most business owners have been looking for the best Mexico payment gateway for their customers in Mexico.
However, before using any payment gateway, make sure the platform you picked for your business has a strong security system as this is crucial for your business and your customers as well. Also, consider other options like customer care service, so you can resolve any problem you have without delay and easy to set up and integrate payment gateway service.
This post will be explicitly explaining the best payment gateway in Mexico for online business owners, be sure to check it out before taking that bold step in setting up a payment gateway platform on your site.
These are the five best payment gateway providers in Mexico for your business.
5 Best Mexico Payment Gateways
Stripe
Stripe is a cloud payment gateway service provider that enables businesses to accept money from their online shop from anywhere. It offers total service for all online payment and some exceptional feature which sets it apart from other payment gateways.
With Stripe, you can run your business with ease and easily connect with the platform's interface that allows businesses to avoid online fraud due to its strong security features. Businesses that use Stipe can manage revenue with it and market their business to a global audience. Merchants can as well use the application programming interface on Stripe to easily integrate the payment gateway on their online store.
Worldpay
Worldpay is a world-class payment provider that enables businesses to carry out transactions around the world. Merchants can accept money with Worldpay from over 300 numerous international payment types. Their package also has a risk management system, fraud detection 'which protects you and your customers from cybercriminals' and analytical tools.
To start accepting payment with Worldpay, you have to register for a merchant account and integrate their payment service to your website. They have different POS systems, shopping carts, etc. to help make your business easy.
A merchant that handles a high volume of transactions can pay a lower charge than those that handle a low volume of transactions.
Adyen
Adyen offers excellent service to their users and is considered one of the best Mexico payment gateways for merchants in Mexico and those that are targeting the Mexican audience. Their services include front-end processing solutions, risk management, etc. Their top clients include Spotify and Microsoft among others. The company has lots of business that uses their payment gateway for accepting payment from their customers and they operate in 200 countries.
Google Pay
Google Pay is a great Mexico payment gateway for businesses that want to accept payment not only from Mexico but from other parts of the world. The best part about Google pay is that most people have Google account and Google is a trusted platform, your customers can easily create a Google Pay account. Plus, the process of creating a merchant account is simple and easy to integrate into your website. On the customers' side, it is also very easy for customers to create their accounts
As a global platform, Google pay has a high-security level which makes it a great option for businesses of all types.
You don't have to worry about the merchant's fee as there is no merchant fee when you are using Google Pay.
Paytm
Paytm covers everything about online payment and is a good option for merchants looking for a Mexico payment gateway for their business. The company is very popular; you don't have to worry about introducing it to your online store since most people know about it.
The platform supports most payment sources, and is designed for end-users; however, your customers can easily navigate the payment process and easily make payment on your site.
Scroll down to read our indepth Mexico Payment Gateways guide. What you should know, Mexico Payment Gateways features, price plans and support. Pros and Cons of Mexico Payment Gateways as a payment gateway, everything is explained below.
Spreedly is a software company that specialises in payment-gateway software for small to enterprise level businesses.
Spreedly is listed as the best payment-gateway software related to Mexico Payment Gateways. Spreedly was founded in 2008 in Durham, NC and currently has over 79 employees registered on Linkedin.