New Zealand Payment Gateway Table of Contents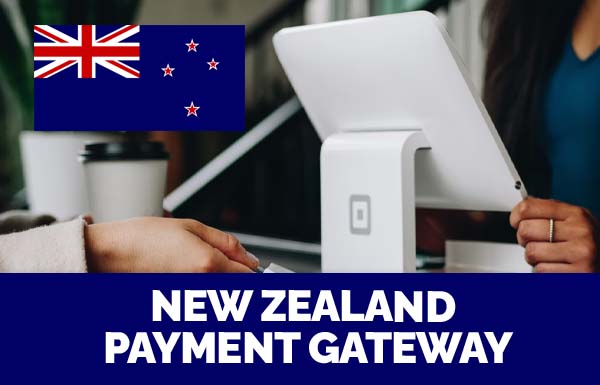 New Zealand Payment Gateway
6 Best New Zealand Payment Gateways For Your Ecommerce Shop
The ecommerce space is growing very fast as more people are turning to that option for their business. But the major challenge is about receiving payment. There are several factors to consider before choosing a payment gateway for your business like security, popularity, credibility, and more.
However, these are the factors we considered before reaching our conclusion on the list of New Zealand payment gateways.
List Of Best New Zealand Payment Gateway For Your Ecommerce Shop
Windcave is another top New Zealand payment gateway. It is mostly used by online buyers in New Zealand; however, most of your New Zealand customers will easily make payment to your online shop when you have this payment option, as it simplifies the payment process for them. It supports major payment brands like Q cards, Master cards, Apply pay, Visa cards, etc.
You can integrate their services to major Ecommerce web builders. Businesses can receive payment online and offline with Windcave payment solution. They pay attention to security, hence a great payment option that cares about their users' financial details.
Windcave's transaction fee is 2.80% + $0.30, and their setup fee starts at $99.
This payment gateway is owned by Ingenico, one of the leading payment gateways in the world. If you already have a merchant account with a bank, you can easily integrate with Bambora and start receiving payment with the payment gateway. You can as well accept payment without a merchant account with this platform. It is built to handle batch payment, recurring payment, etc.
Their team is always ready to support you every step of the way while integrating the payment solution, it works with some top Ecommerce builders.
POLi is a New Zealand payment gateway that allows customers with New Zealand bank account to carry out a transaction with their credit cards. It offers a smooth transaction process for users.
When you use this New Zealand payment gateway for your business, you'll attract most buyers from New Zealand as most people trust this payment platform in the country. To make payment with this option, your customers have to log in to their bank account through POLi's portal. The platform is secured and very easy to use for both merchants and their customers.
To increase your customer base in New Zealand it makes sense to use this payment gateway as they are conversant with it. This helps to remove the trust issues people will have when they are using a payment solution that they are not familiar with.
Paystation is a subsidiary of TradeMe Company and was launched in 2002, in Palmerston North. The payment has grown to be one of the most popular New Zealand payment gateways in the country. It is mostly used by New Zealanders for daily transactions. You can choose to host your payment service with Paystation and you can as well integrate their service on your Ecommerce shop and start receiving payment with it immediately. The former option is a bit hard as you need to take care of the IT, security plus some bank requirement as well, while the latter requires Paystation to take care of the hosting for you.
The company allows you to receive payment through their platform if you don't have an app or a website. Their monthly fee ranges from $19-$149 depending on the package you choose. Their setup fee ranges from $99-$149.
The Stripe payment solution is a global payment gateway and is being used by big companies for receiving payment. Stripe not only helps you to receive payment but also helps you in managing those funds received. It is among the best payment service globally.
To integrate Stripe into your ecommerce store, you don't need programming skills. And you can integrate it into most ecommerce web builders.
There is no setup fee and no monthly fee for this payment solution. You just have to pay for each transaction.
PayPal is really the most used global payment solution; it is trusted by top global companies. The company has a superb security system that sets it apart from other international payment gateways. It allows payment in over 200 countries around the world and it supports about 100 different currencies.
It supports the most popular cards and it is very easy to set up the payment gateway.
Scroll down to read our indepth New Zealand payment gateway guide. What you should know, New Zealand payment gateway features, price plans and support. Pros and Cons of New Zealand payment gateway as a payment gateway, everything is explained below.
Spreedly is a software company that specialises in payment-gateway software for small to enterprise level businesses.
Spreedly is listed as the best payment-gateway software related to New Zealand payment gateway. Spreedly was founded in 2008 in Durham, NC and currently has over 79 employees registered on Linkedin.