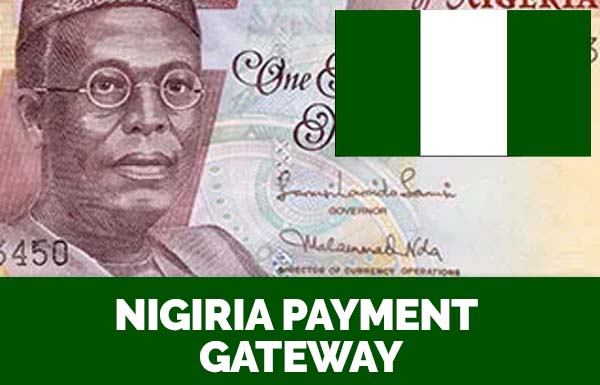 Nigeria Payment Gateway
5 Best Nigeria Payment Gateway For Online Business Owners
For some reason, most payment gateways are not extending their reach to Nigeria and this is a big problem for merchants that want to target the Nigerian audience.
An example is PayPal, in Nigeria, you can't use your PayPal account (personal or business) to receive money and this is a huge challenge for businesses in Nigeria.
However, this post will be explaining 5 other payment method for receiving payment in Nigeria.
List Of 5 Best Nigeria Payment Gateway For Your Business
Paystack
Paystack is the best Nigeria payment gateway for businesses. It is one of the best payment gateways in some parts of Africa. Paystack allows business owners to receive payment through credit and debit cards and other methods. You must not own a website before you start receiving payment with Paystack. Just send an invoice and receive your payment, there is also an option where you'll send a payment link to your clients and they will use the link to pay you.
It enables users to receive payment from the global level. All payments are sent to the merchant's account the next day except for public holidays and weekends.
For international payment, Paystack charges a service fee of 3.9% + N100 and for local payment, it is 1.5% + N100. You will be charged N100 if the payment is more than N2500 but if it is N2500 and above, you will not be charged the N100 fee.
Paystack is very easy to integrate into your website. Just follow their instruction and you'll set up the payment gateway and start receiving money from your online shop. It is a secured platform, hence your details are safe with the platform.
For businesses that want to cover the Nigeria market and are looking for the best Nigeria payment gateway, Paystack is the best option and the best part about it is that most people in the country trusts Paystack, so choosing Paystack for your business will help you attract customers from this part of the world.
VoguePay
The second best Nigeria payment gateway is VoguePay, this payment gateway is highly secured and it enables merchants to accept payment with their e-commerce site.
Just like Paystack, this payment platform is easy to create and integrate; business owners can easily create an account, add VoguePay's plugin, and start receiving payment from their customers.
With VoguePay, your customers can pay with multiple payment methods like wallet transfer, bitcoin, internet banking, etc.
The fee for international transactions with VoguePay is 4.5% while the fee for local transactions is 2.5%.
Stripe
Stripe is a global payment gateway, and one of the best payment service providers in the world. Stripe enables businesses to accept payment from different parts of the world and almost in all currencies. This platform is very easy to set up and the security level is top-notch.
For businesses that want Nigeria payment gateway and also take their brand to the international level, Stripe is the answer as you can reach out to people in different parts of the world with this platform.
Also, there is no charge for setting up Stripe. And it is easy to integrate into your website.
The downside of Stripe to Nigerian merchants is that you must register your business in the United States and obtain a US tax ID before using this payment and you don't need to travel to the US for this, just a few clicks with your device will help you achieve that.
Cashenvoy
Cashenvoy is a popular payment gateway on the Shopify platform that enables businesses to receive online payments. With this payment gateway as your option for receiving money in Nigeria, you'll receive payment from all major credit and debit cards in the country.
For international transactions, Cashenvoy charges a 3.9% fee + N12, and for the local transaction, they charge a 1.5% fee + N25.
For customers and merchants using Cashenvoy, the transaction between the two will be very fast.
PayU
PayU is among one of the best payment gateways in the world. The company's security level is very high. Merchants can personalize their checkout page to suit their online shop needs.
PayU makes it easy for your customers to make payments; however, PayU has numerous features for different plans. Check their site to know the best plan for your business.
Scroll down to read our indepth Nigerian Payment Gateways guide. What you should know, Nigerian Payment Gateways features, price plans and support. Pros and Cons of Nigerian Payment Gateways as a payment gateway, everything is explained below.
Spreedly is a software company that specialises in payment-gateway software for small to enterprise level businesses.
Spreedly is listed as the best payment-gateway software related to Nigerian Payment Gateways. Spreedly was founded in 2008 in Durham, NC and currently has over 79 employees registered on Linkedin.