Norway Payment Gateway Table of Contents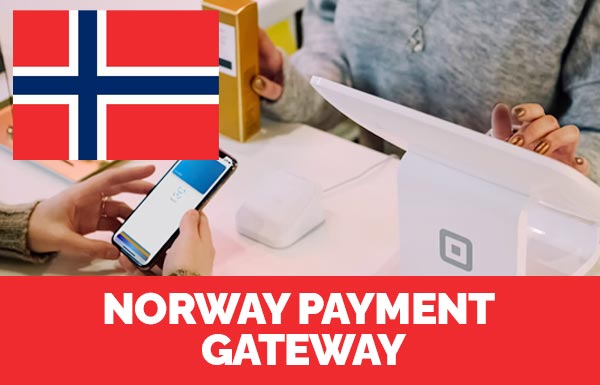 Norway Payment Gateway
List Of Best Norway Payment Gateways For Online Business Owner
Payment is very important for your online business and should be given the right attention. Even if all parts of your online store are perfect, you can still lose customers if there are any payment issues at the checkout page.
Before choosing a payment gateway for your online store, you have to carry out research to find the right option for your business.
There are numerous payment gateways for businesses to choose from, but there are features you have to consider before taking the right step. To solve those issues, this post will give you an insight into the best Norway payment gateways that have all the criteria needed for the smooth running of your online business.
List Of Best Norway Payment Gateway
Adyen is an international payment gateway that enables merchants to receive payment for their online business. With Adyen, you'll understand your business and customers very well as there is a tool that collects data and helps you analyze it.
Integrating Adyen into your Ecommerce shop is simple and it helps your customers to make payments with ease.
As per the right Norway payment gateway, you will never regret using this option for your online business.
Klarna is a top leading Norway payment gateway for businesses in the country. It provides an exceptional payment service to users in the country.
Klarna protects your customers by providing a hundred days of purchase protection. What this means is that buyers can get a full refund once if they do not receive their products on time.
There is no setup fee with Klarna and no hidden fee as well. The payment gateway is widely accepted all over the world and that makes it an excellent option for businesses that want to take their business to the international level.
Buyers can buy from their favorite shop and pay on installment with Klarna. It is also a widely used payment gateway worldwide which allows businesses to reach a large number of customers from around the world. Customers can easily make payments with PayPal, Visa, and Master cards when they are using Klarna.
Authorize.net is a nice Norway payment gateway for businesses in the country. It has all the features an online shop needs to accept payment via credit cards.
Authorize.net is among the leading payment gateway around the world with an average annual transaction of $100 billion.
It accepts numerous payment options like, e-check, debit cards, credit cards, etc. Authorize.net is easy to integrate into your online shop.
Another popular online payment gateway that is available for merchants in norway is Skrill. Not only is Skrill a great option for Norwegians, it is also an excellent option for carrying out transactions at the international level. It has modern payment processing features and that's why most top companies use it for their business.
Just with an email address, customers can get anything they want, and on the merchant's side, it is free and easy to set up a Skrill account. Your customers have a variety of options to choose from when you use Skrill as a payment gateway as it supports up to 30 currencies. Considering the fact that it is an international payment gateway, you will be reaching out to numerous customers all over the world.
Checkout provides an all-in-one payment solution for businesses. The platform supports payment in 159 countries for merchants with a global audience. Hence a Norway payment gateway for businesses that want to expand and sell to customers within and outside Norway. European cards are charged differently from Non-European cards. The company charges a 0.25% fee plus ¢20, and 2.9% plus ¢20 for European and Non –European cards respectively.
There is no hidden cost, setup fee, and maintenance fee. They also provide a discount for businesses that meets their enterprise plan.
Their package is good for small and medium-sized businesses that handle a low volume of transactions.
Citcon is a payment gateway that allows merchants to receive payment from around the world. It allows cross-border transactions. The company supports WeChat, Alipay, and other major payment gateways. Not only do businesses accept payment via this platform, but they can use it for marketing their business.
At its peak, Citcon is a credible payment solution provider that is trusted by businesses in Europe and North America.
Scroll down to read our indepth Norway Payment Gateways guide. What you should know, Norway Payment Gateways features, price plans and support. Pros and Cons of Norway Payment Gateways as a payment gateway, everything is explained below.
Spreedly is a software company that specialises in payment-gateway software for small to enterprise level businesses.
Spreedly is listed as the best payment-gateway software related to Norway Payment Gateways. Spreedly was founded in 2008 in Durham, NC and currently has over 79 employees registered on Linkedin.