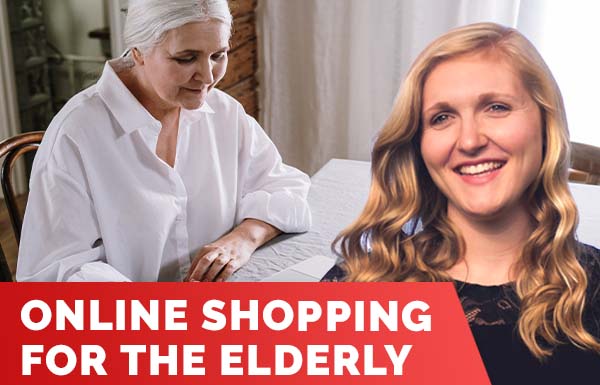 How To Optimize Your Site For The Seniors
According to research, about half of senior citizens aged 65 and above shop online compared to previous decades.
Here we'll be discussing how e-commerce owners can accommodate this demographic of buyers.
The use of the internet among senior citizens is on the rise. As the internet plays a role in commerce and other aspects of life.
From research, 75% of adults aged 75 and above use the internet every day. Also, senior citizens now represent one-third of online shoppers. And women within this al ge bracket are among the highest internet users in this category.
In the UK, people in their 60s are the wealthiest; hence, they present a great economic opportunity for businesses that cater to their needs.
So, to cater to their needs, you need to take stringent measures to ensure you are addressing those needs.
How E-commerce Owners Can Serve The Seniors
Different methods make your e-commerce experience easy and more accessible to seniors and other shoppers as well.
E-commerce owners that want to tap into this huge potential have to improve all aspects of their site to make online shopping for the elderly a smooth one.
So let's get to it. How e-commerce owners should position their business and e-commerce sites to accommodate the seniors.
Research
The first step is research; start with this approach to find out if your product suits their needs. Find out how they live and see if your product suits their lifestyle.
Prototyping
Creating a prototype allows shop owners to get feedback from the seniors. By doing this it prevents waste of time and materials that may not suit their demographic.
Usability Testing
You really should check out how easy it is for these users to navigate your site and also discover how to position your product to meet their needs. However, you can brands your products differently to suit the different demographics.
Design your site for end-users: Design your online shop in a way that enables shoppers to personalize it and also serve the numerous ways they try to use and engage with your shop to make sure some people are not exempted from the new design. Make sure you are using the appropriate color that allows each user to see the text and ensure it meets the web accessibility guidelines. And also make your forms simple with autocomplete, autocorrect, etc.
Be Clear And Informative
Provide clear information about the product, shipping, and tax to customers. You can use a product information management widget to make sure that your product information is complete, detailed, and formatted for the users. You can as well use video clips to describe a product to users as this will allow seniors to make the right decision.
Understand your customers challenges: Know your customers' pain points and find a way to solve those problems for them.
Use Live Chat
Senior citizens spend a greater part of their life in an offline space where they interact with humans before buying anything. So, replicate that in your online shopping to enable them to have that same human communication and also help answer their questions and solve their problems easily.
How E-commerce Owners Can Build Trust With Seniors
By building trust with the seniors, e-commerce owners will grow their customer base and encourage seniors to always buy from them as their business grows. So, to take their business to the next level, they should build trust by using the payment gateways that the seniors are conversant with.
Trust is important for the seniors; this is one of the major things they want before making any purchase online. Provide different gateways they're conversant with, rather than using those they're not conversant with.
As their population increases, older shoppers will contribute largely to the e-commerce business in the future. So, this is a great opportunity for brands to improve their e-commerce game for older shoppers. This is to make shopping for the elderly demographic an easy one.
To be ahead of your competitors as an e-commerce owner, you should start making provisions to accommodate not only the seniors but all other potential customers to make sure no one is left behind. Just follow the listed optimization processes above to accommodate this populace and make online shopping for the elderly a simple one.
Scroll down to read our indepth Ecommerce Platforms guide. What you should know, Ecommerce Platforms features, price plans and support. Pros and Cons of Ecommerce Platforms as a ecommerce, everything is explained below.
Shopify is a software company that specialises in ecommerce software for small to enterprise level businesses.
Shopify is listed as the best ecommerce software related to Ecommerce Platforms. Shopify was founded in 2006 in Ottawa, Canada and currently has over 6,124 employees registered on Linkedin.