Pakistan Payment Gateway Table of Contents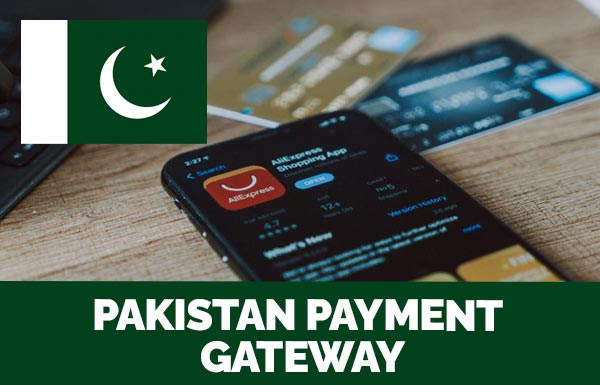 Pakistan Payment Gateway
List Of Most Used Pakistan Payment Gateway
Payment processing is essential for a online shop in Pakistan. And you have been asking yourself this question: "What is the most popular Pakistan payment gateway for my online business?" Probably, this is because you want to target the Pakistan market.
Well, this post simplifies everything for you. Just follow our guide and get your online shop payment service ready for your Pakistan audience.
List Of Most Popular Pakistan Payment Gateway
Jasscash is a payment solution service by a top Pakistan telecommunication company that provides an option for merchants to receive payment from their online shop.
This platform processes transactions very fast. However, the JazzCash account is a bank account that is joined with your phone number that will allow you to transfer and accept payment by the use of CNIC data.
The company has experienced exponential growth in the country, so this is a Pakistan payment gateway that will help you to reach out to millions of people that use the payment service for your business.
Also, there are some other valuable services offered by JazzCash to its users that enable them to run their business with ease.
This company was established in 2009 by a top telecommunication company in Pakistan, Telenor. It helps merchants in the country to receive and make online payments without difficulties.
The platform is designed for end-users and the transaction fee is low when compared to other payment gateways in the country.
One of the disadvantages of using EasyPaisa is that most times, there is a transaction failure issue which is not good for business.
A lot of people in the country are using this payment service provider, so it makes sense for merchants to adopt this Pakistan payment gateway for their business to make payment easy for their Pakistan customers.
Apart from payment service, they provide other excellent services that help merchants to improve their business.
At its core, the company has grown tremendously in the online space in the country and most big names in the country like Bykea, Uber, Seed Out, etc. are using their service.
They offer great services; it is easy to create an account and integrate their payment service into your online shop. Also, their customers care service is exceptional.
Popularly known as an advanced financial tech company in Pakistan, FonePay provides merchants with excellent payment service. The company works to improve online payment for its users.
FonePay's security level is unparalleled and that's why it is one of the best Pakistan payment gateways for merchants. Also, your customers can make transactions with their phones when you have this payment gateway in your online shop.
One downside about this payment service is that sometimes, users experience errors on the mobile application.
FonePay allows users to make payments at any third-party payment service like iTunes, Google pay, Amazon, etc.
The company also provides a royalty reward program so as to satisfy their customers. However, this measure helps them to retain their customers for a long time.
This is another big payment service provider in the country. Keenu Wallet makes the transaction process fast for users. Also, it has a strong security level that protects all users, both merchants and their customers from online fraudsters.
On integration, it is very easy to integrate Keenu Wallet into your online shop.
Keenu Wallet makes transaction easy and fast with its mobile app. Most people use the app to make multiple payments for other services in Pakistan like buying products from grocery shops, paying for their train tickets, etc. Since they use it for their daily activities, it gives merchant that needs the most popular Pakistan payment gateway an edge by using it. This way they can easily make payment on your online store without going through any registration process for other payment gateways.
It is very easy to create your account, all you have to do is just download the app and follow an easy registration process.
If you have most of your customers in Pakistan or you are a merchant in the country and you have been searching for the most popular Pakistan payment gateway for your online business, Keenu Wallet provides all you need in a payment service solution.
Scroll down to read our indepth Pakistan Payment Gateway Platforms guide. What you should know, Pakistan Payment Gateway Platforms features, price plans and support. Pros and Cons of Pakistan Payment Gateway Platforms as a payment gateway, everything is explained below.
Spreedly is a software company that specialises in payment-gateway software for small to enterprise level businesses.
Spreedly is listed as the best payment-gateway software related to Pakistan Payment Gateway Platforms. Spreedly was founded in 2008 in Durham, NC and currently has over 79 employees registered on Linkedin.