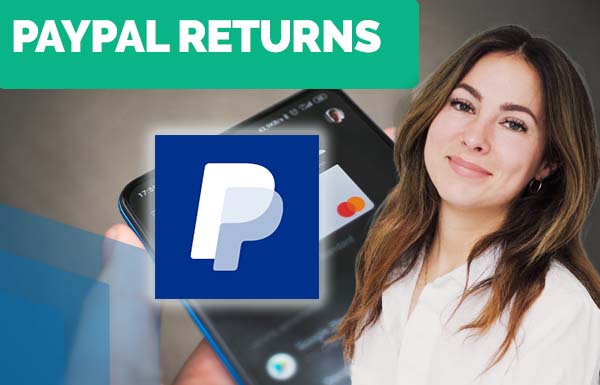 PayPay Returns
PayPal is working hard to improve its returns service. PayPal thinks improving how returns are processed is a great way to drive more traffic to stores post COVID lockdowns. Its a plan that will also attract new customers and add more value for companies already using PayPal. In this article, I will talk about PayPal returns and help you learn how to return products that didnt meet your expectations in a few easy steps. Without further ado, lets learn how does PayPal returns work.
How Does a Return With PayPal Work?
If youre not content with your purchase for any reason, PayPal can refund the price of sending the item back on eligible orders or provide a free return shipping label. However, Terms and Conditions apply, so make sure to read the instructions and follow the next steps.
Activate return shipping
The activation process takes a few steps. Just sign up for PayPal (its free and fast). Then, go back to this page to activate return shipping on PayPal to get refunded or to make a free return shipping label for up to $30 per claim on 12 eligible purchases annually.
Request print label or refund
If youve already returned the product, just visit the returns request page to obtain a full refund for your shipping costs. Otherwise, print a free return shipping label. Its that easy! PayPal has introduced this feature to make sure their account holders feel well-protected when buying online and spending their hard-earned money.
As you probably know, with a PayPal account you can check out securely both online and in-person and enjoy different flexible payments and free customer benefits. However, keep in mind that exclusions apply.
For instance, this feature isnt available outside the US. Its only provided to eligible holders of US accounts with PayPal. Once you activate PayPals return service, you can either obtain a refund or make a free return shipping label for up to $30 on 12 eligible buys of tangible items a year. Last but not least, not that PayPal gets the right to cancel or change part of or their whole feature at any time without notice, for any reason in their sole discretion.
What Happens if I Return Something I Bought With PayPal?
If you want to return any eligible order, submit a request with proof of return within 50 days of purchase and 30 days of return. You will notice your refund in your PayPal account within 5 business days. You can easily return goods with PayPal because they acquired Happy Returns, a start-up based in Santa Monica. Its a returns solution provider that provides online buyers access to easier ways to return items to retailers without having to ship them on their own. Its a dream come true for online buyers.
How Do PayPal Happy Returns Work?
Happy Returns has connections with hundreds of retailers that have been using their services. Nowadays, they also offer their returns services to both retailers and buyers through PayPal for a better online shopping experience. They have more than 2,600 drop-off returns spots in every US state. This is very helpful to retailers since they have to compete with Walmart and Amazon which allow users to return products easily (Walmart enables this in their stores and Amazon at Whole Foods spots).
Happy Returns provides a mix of software, logistics, and services that enable retailers to control returns via their own stores as well as via Happy Returns "Return Bar†spots. Theyve been closely collaborating with PayPay over the years. However, their connection deepened thanks to the new returns deal. Happy Returns will still collaborate with retailers and buyers both on and off PayPals platform.
PayPal Returns Verdict
If you received the wrong item or something you ordered online didnt reach your doorstep, dont fret because PayPal has got your back.
Since they partnered with Happy Returns, US account holders can easily return any items that they dont like. Just request a refund and they will help you get your money back. Whether its the wrong size, the wrong color, the wrong model, or the wrong product, in general, PayPal can refund your return shipping costs.
Scroll down to read our indepth Ecommerce Platforms guide. What you should know, Ecommerce Platforms features, price plans and support. Pros and Cons of Ecommerce Platforms as a ecommerce, everything is explained below.
Shopify is a software company that specialises in ecommerce software for small to enterprise level businesses.
Shopify is listed as the best ecommerce software related to Ecommerce Platforms. Shopify was founded in 2006 in Ottawa, Canada and currently has over 6,124 employees registered on Linkedin.