Philippines Payment Gateway Table of Contents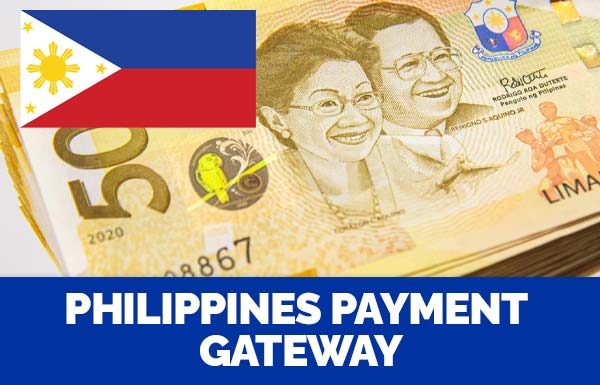 Philippines Payment Gateway
6 Best Philippines Payment Gateway For Entrepreneurs
As an important part of online business in the Philippines is a reliable payment gateway service. However, while some payment gateway service providers don't extend their services to some countries like the Philippines we will be discussing the top best alternatives for Philippines merchants to receive payment from their online shop.
This post is designed to meet the needs of Philippines merchants that want to take their brand online. Depending on your audience, we have options for each buyer's person in the country. Enjoy!
List Of Best Philippines Payment Gateways
PayPal is an international payment provider known for its excellent services to users. It allows merchants to receive payment online with ease. The security level is unparalleled and that makes it the right payment gateway for businesses all over the world. However, due to its popularity, merchants can use it for their businesses so as to reach many customers from around the world.
The best part about this platform is that customers just need to pay you with just their email address. With PayPal as your payment gateway, you can receive payment on your Ecommerce site, mobile device, app, etc.
The company is one of the most popular payment service providers around the world. It is trusted by top companies from around the world and enables easy and fast transactions. Most countries of the world use PayPal for their business and this is a plus for business owners that choose the platform for receiving payment. This way, they can reach a global audience with the payment platform they are conversant with. Use PayPal as your Philippines payment gateway for your business if you want your business to go beyond the shores of the country.
AsiaPay is not just one of the best Philippines payment gateway but among the best payment gateway in Asia. It allows businesses of all types to make and receive payments easily. The company works hard to ensure the users' safety online.
In the Philippines, AsiaPay was named after the Philippines ' currency name which brings about the name PesoPay. So, it is safe to say that PesoPay is the Philippine version of AsiaPay. The platform works to provide merchants with a neat platform for receiving payment. It also allows individuals without a bank account in the Philippines to make payments online.
PayMongo is another payment gateway for Philippine merchants to accept payment from their online store. It is a great payment gateway for merchants that have limited resources for their business.
With PayMongo, there is no setup fee and no monthly fees. It is easy to set up, so merchants can use it even if they don't know how to code. However, merchants can use the PayMongo link "a link you generate from the service provider" to receive payment. All you have to do is generate the link from your dashboard on the platform and send it to your client, and then they will complete the payment via the link.
PayMongo allows you to receive payment even without a website; this is great for business owners that are spending on a budget and for those that are selling their products via social media. It has a high-security level that protects users from fraudsters. The integration process is very easy.
The transaction fee varies and it depends on the transaction method.
You can't list top Philippines payment gateways without Paynamics on the list. This is a credible Philippines payment gateway for merchants that pay attention to their online security. They provide numerous online payment methods.
Paynamics security level is top-notch, and it is a secured online payment service provider that thinks about its users' safety. When compared to other top payment gateways in the country, the fee is cheaper.
Weepay provides multiple payment methods for businesses. And it has positive features which make it one of the best payment methods in the Philippines.
It is very easy to set up an account with WeePay. And users can make QR Code payments, mobile payments, etc.
Most businesses in the Philippines use DragonPay for receiving payment. Hence, as a merchant, you can't go wrong by choosing this payment service solution.
This Philippines payment gateway meets the needs of individuals in the country and should be considered by Philippines merchants.
Due to a low number of credit card users in the Philippines, the company allows customers to make payments both online and offline. With this platform, you can make payments even if you don't have a credit card.
How this works is that DragonPay checks the online and offline activities of the customers and notifies business owners once payment is made. Customers can buy a product online and pay with cash at a physical payment counter in the Philippines.
Scroll down to read our indepth Phillipines Payment Gateways guide. What you should know, Phillipines Payment Gateways features, price plans and support. Pros and Cons of Phillipines Payment Gateways as a payment gateway, everything is explained below.
Spreedly is a software company that specialises in payment-gateway software for small to enterprise level businesses.
Spreedly is listed as the best payment-gateway software related to Phillipines Payment Gateways. Spreedly was founded in 2008 in Durham, NC and currently has over 79 employees registered on Linkedin.