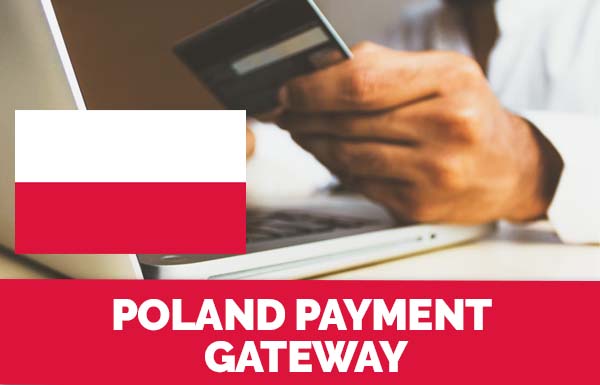 Poland Payment Gateway
Poland Payment Gateway: 8 Best Payment Gateway In The Country
Payment option is a big problem for most e-commerce shop owners. Some businesses find it difficult to reach out to their customers due to some kind of restriction with a particular payment gateway either in their country or in the customers' country.
This post is designed to solve that problem for business owners in Poland or those who want to target the Polish audience. As we will be showing you the best 8 Poland payment gateway.
List Of 8 Poland Payment Gateway
Sofort
Sofort is a payment gateway that enables businesses to accept payments from their customers. With Sofort, your customers can easily make payment with their online banking details and you'll receive the confirmation. Also, Sofort does not allow your customers to key in their details at the checkout section.
Another name for this payment gateway is Klarna or Pay Now. However, this is a great Poland payment gateway for business owners in Poland.
Przelewy24
In Poland, a bank transfer is a major online payment strategy with about 85% of online payments being through bank transfer and that is where this great platform comes in.
This payment service provider is based in Poland and it understands the business environment in the country. It allows your customers to carry out any transaction with bank transfers and other forms. Przelewy24 Make online payment for Polish citizens a seamless process. It redirects buyers to their site and notifies both the business owner and buyer about the success or failure of the transaction.
Blik
Most people in Poland prefer to use this mobile-friendly form of payment which makes it a nice option for merchants that are looking for the best Poland payment gateway. Businesses can easily use Blik to accept payments from their customers in Poland. It's a credible payment provider in Poland and an established brand in the country. Your Polish customers will trust your site with this payment gateway.
Trustly
With Trustly, you are not only reaching out to clients in Poland but also to other parts of the world. Plus, this platform has great features that help business owners to improve their business.
website
PayU is a global payment gateway provider that offers its services to Poland and other parts of the world. They provide numerous payment options for their users.
With this option, your customers can easily make payments with their one-click payment option, deferred payment, etc.
PayPal
PayPal is a trusted and top-notch payment gateway in the world. It is among the safest, most credible, and most reliable payment gateway globally. They offer their services to business owners in Poland. So, merchants can use it to receive payment in the country. There is numerous benefit for using PayPal as a payment gateway in Poland. Unlike some countries where there is a limit to PayPal service, their no limits for users in Poland, so merchants can use it to accept payment without any problem.
PayPal is a great option for Polish merchants since there is no restriction with the payment solution in the country so, this Poland payment gateway is good for businesses who want to take their brands to the international level.
Worldpay
This payment platform has its headquarter in the UK. It is among the best payment gateway for businesses in Poland and those that want to target the Polish market. The best part about this platform is that it accepts payment in more than 100 currencies and from the most popular credit and debit cards. Also, Worldpay has an alternative payment method with just a link, this option allows a customer to pay you with a link without visiting your site.
You can integrate this payment gateway to various e-commerce site builders with ease which makes it a nice option for businesses.
Stripe
Stripe provides great services to businesses. Stripe can be embedded in your site, so customers can make payments on your site without being redirected to their site. However, you can customize this payment method to suit your style.
With Stripe, be sure to attract customers from various parts of the world as they accept over 135 currencies, support various mobile payments, one-click checkouts, etc.
Scroll down to read our indepth Poland Payment Gateways guide. What you should know, Poland Payment Gateways features, price plans and support. Pros and Cons of Poland Payment Gateways as a payment gateway, everything is explained below.
Spreedly is a software company that specialises in payment-gateway software for small to enterprise level businesses.
Spreedly is listed as the best payment-gateway software related to Poland Payment Gateways. Spreedly was founded in 2008 in Durham, NC and currently has over 79 employees registered on Linkedin.