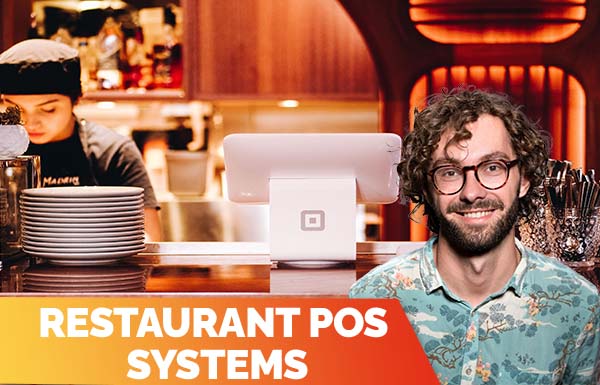 Restaurant POS Systems
There are numerous restaurant POS systems to choose from for your restaurant business. But you have to consider using a POS system that is designed to cater to your need and also make things easy for your customers.
The reason for this post is to point out 8 great POS systems for a restaurant business. But before then, let's check out the factors to consider before the right POS system for your restaurant business.
Some Important Factors To Consider While Choosing The Best Restaurant POS Systems
There are many factors to consider while choosing the right POS system for your restaurant business. First, make sure you choose a POS that has the necessary system requirement for a restaurant business. Also, consider other factors like hardware requirements that are best for restaurant businesses like; cash drawers, card readers, and tablets. Finally, make sure your payment processor has chargeback protection.
However, most POS systems are clear about these services, so let's see other major factors to consider when choosing the right restaurant POS systems.
Mobile and contactless POS system is an excellent choice for a restaurant business; with it, customers can take orders via the system and also make payment, they can use their phones for this; however, they'll have a contactless experience in your restaurant. This removes human error and speeds up the ordering process.
Sturdy Inventory - Inventory management helps to maintain restaurants; it allows restaurant owners to keep track of running the business. As a restaurant owner, consider getting restaurant POS systems that offer sturdy inventory systems.
Easy Reporting System - Go for restaurant POS system that provides easy reporting systems which allows you to make long term decision and improve your business.
Best POS Systems For Restaurant
Below are the best restaurant POS systems that will help you with the smooth running of your restaurant business.
Square For Restaurant POS
Square for restaurant POS has a free plan for a limited time. The free plan has all the basic features for running your restaurant business. There is no extra cost and hidden fees, and business owners can cancel their subscription or change it at any time.
Toast POS
Toast POS has the latest standard in the industry and is specifically meant for a restaurant. It's easy to process payment with Toast. It's also easy to handle orders and payments with Toast without a central hub or computer.
Servers can move around the restaurant with their POS as Toast supports mobile POS. Their new feature "customer-facing" solution provides contactless service, the customer-facing solution allows customers to order and pay at the table from their phone.
Toast has an instinctive user-friendly interface with excellent customer care service when needed.
Clover Station
Clover station is used for all types of restaurant businesses, and it provides excellent service at an affordable price. It is intuitive, has sleek hardware, with lots of features.
Clover station offers total software and hardware to enable the smooth running of your business. They also have extra solutions like clover flex, clover mini, and clover mini that are created to cater to your business needs.
Lightspeed POS
Lightspeed POS provides a customized solution for running all aspects of your restaurant. It is mobile-friendly and enables customers to order and process payments at the table. With lightspeed POS, you can display photos of the menu to your customers.
The POS is designed for all restaurant types and sizes. It's designed to grow with your restaurant business.
The major features of lightspeed POS are purchase order support, inventory management, food cost, etc. It offers detailed reporting by partnering with major food delivery providers.
Shopkeep POS
ShopKeeper POS is a mobile-friendly restaurant POS system that meets the needs of small and medium-scale restaurant businesses. It provides a contactless payment system as well.
Scroll down to read our indepth Payment Gateways guide. What you should know, Payment Gateways features, price plans and support. Pros and Cons of Payment Gateways as a payment gateway, everything is explained below.
Spreedly is a software company that specialises in payment-gateway software for small to enterprise level businesses.
Spreedly is listed as the best payment-gateway software related to Payment Gateways. Spreedly was founded in 2008 in Durham, NC and currently has over 79 employees registered on Linkedin.