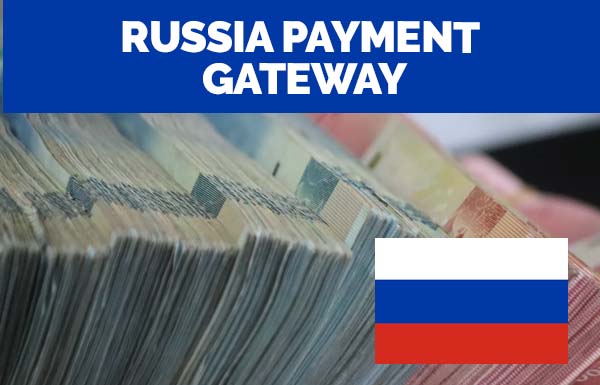 Russia Payment Gateway
Top 5 Russia Payment Gateways For Russian Merchant
Providing a superb payment gateway for your customers is a great step for your business growth. Also, you have to make sure you are providing a quality and effective payment gateway for your customers to make sure they have a great time shopping from your site.
However, always make sure you know your customers and their need before providing a payment gateway that suits them, for instance, if your company is based in the US and most of your customers are from Russia, you have to provide a payment gateway that meets their geographical needs.
So, in this post, we have our 5 best Russia payment gateway for merchants to make their choice.
Our Top 5 Russia Payment Gateways
ePay
ePay global payment processor is among the major payment processors for online businesses in Russia. Established in 2013, the platform has shown its expertise in payment processing. They employ the service of professionals in all parts of their business.
The platform provides a safe and secure payment gateway solution for businesses. Their services extend to Russia and merchants can use the platform to perform a transaction in the country.
As a business owner, if you are looking for the best payment gateway to use for your Russian customers, this is the right platform for you. It provides numerous payment options that allow businesses to accept payments online. Their gateway is easy to set up, you can easily set up ePay global and integrate it to your site.
Robokasa
Robokasa was established in 2003, it is among the top best payment gateway service provider in Russia. More than 50k small and medium scale enterprises use the platform for receiving money for their businesses. It provides numerous payment methods for its customers.
The transaction fee varies and is based on payment method and volume. Robokassa allows users to process a payment on their sites or Robokassa's website.
It is easy to set up Robokassa, all you have to do is copy the code and paste it on your web page. They give out points to customers so they can use the points to make a repeat purchase. This is a great marketing approach.
However, business owners in Russia or those who want to accept payment from their Russian audience should consider using Robokassa as it is an excellent Russia payment gateway.
Some top companies in Russia like TV rain, 003.ru, and Auto.ru are using this payment provider.
Google pay
Google pay is a great option for receiving payment in Russia. Google pay is safe, secured, and very easy to set up. With Google Pay, your customers can easily pay via an account connected to their Google profile. One of the greatest reasons for choosing this option is that most people have a Google account so it will be very easy for them to make payment via their Google account. And the process for making a purchase is simple for both businesses and their customers.
There are no charges for businesses for using Google pay. But in a situation where a customer uses a credit card via Google Pay, the card's company might charge the customer a transaction fee.
Paymaster
Paymaster is a great payment gateway provider for those looking for Russia payment gateways to use for their business. If you use the Paymaster's widget, setting up this payment gateway will be very easy for you. But if you use the application programming interface, it can be complicated.
Users can transfer money to their bank daily with Paymaster which is a plus for Russians. And they offer a 2% commission for each transaction.
The negative side for their non-Russian merchants is customer care, which is only available during the business days.
Top businesses using this platform include Vk.com, Ozon.ru, and Wargaming.net. So, you are making the right choice by choosing this payment gateway as an option when you are looking for Russia payment gateway for your business.
Yoomoney
Formerly known as Yandex, the company is now known as Yoomoney and customers can access their website via "yookassa.ru". Yoomoney processes about 600 transactions every second and they have over 120K merchants using their platform.
No development of any kind; all you have to do is install their module, complete their form, and start receiving payment for your business.
It's a popular payment gateway for businesses in Russia. There are numerous features for customers using Yoomoney, their checkout has a marketing service.
Yoomoney's top customers include Aliexpress and Blizzard Entertainment. If you're searching for Russia payment gateway, this is a very good option to choose from.
Scroll down to read our indepth Russian Payment Gateways guide. What you should know, Russian Payment Gateways features, price plans and support. Pros and Cons of Russian Payment Gateways as a payment gateway, everything is explained below.
Spreedly is a software company that specialises in payment-gateway software for small to enterprise level businesses.
Spreedly is listed as the best payment-gateway software related to Russian Payment Gateways. Spreedly was founded in 2008 in Durham, NC and currently has over 79 employees registered on Linkedin.