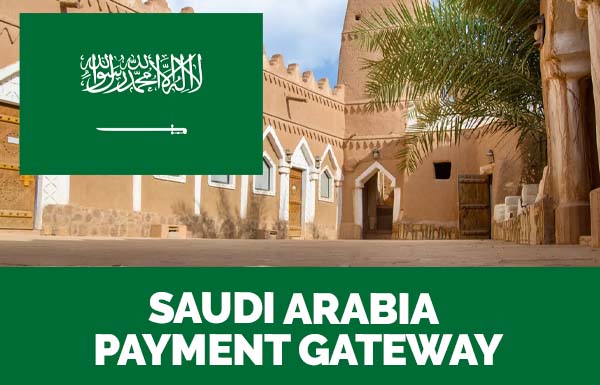 Saudi Arabia Payment Gateway
Best Saudi Arabia Payment Gateway For Your Business
A payment gateway enables buyers to pay for products online. Choosing the right payment gateway provider is essential for businesses as this will help boost your business online. However, there are numerous factors to consider before choosing the right payment gateway for your business, like security, easy to integrate platform, a platform that reaches the global audience, etc.
Here is our best Saudi Arabia payment gateway option for businesses in Saudi Arabia.
Payfort
Payfort is a popular choice for receiving payment in Saudi Arabia. It is owned by Amazon. The company offers a cheap setup fee and provides extra security service for users at an additional price. However, their setup fee is based on the size of the business.
CashU
CashU is a UAE company that was established in 2002. It provides transactions in more than 13 different currencies. There are no charges for setting up an account here; they charge a maintenance fee of $1 with 7% charges on each transaction. The transaction fee depends on the volume of sales.
The company was established to serve people with secure payment methods at affordable prices. It is a widely used Saudi Arabia payment gateway by merchants. And it provides excellent service at the lowest cost for its customers.
PayTabs
PayTabs is one of the most credible payment gateways in Saudi Arabia. It provides its services in 168 currencies which enables your customers to make payments with the currency they are conversant with. It has a setup fee of $400 and no maintenance fee. It can only take24 hours for your PayTabs account to be up and running. However, they charge a service fee of 2.85% and 1AED for each transaction.
There are various ways to integrate PayTabs which include; the use of application programming interface, plugin, etc. Users can make mobile payments with this payment option. This is a Saudi Arabia payment gateway for businesses of all types that want to target Saudi Arabia's audience.
2Checkout
2Checkout is a popular Saudi Arabia payment gateway that is based in the U.S. their service fee in Saudi Arabia is 3.9% plus an extra $0.45 fee on each transaction. There is no setup and a monthly fee for using this platform. The company maintains a strong security system for its users. Hence, all these features make it an excellent option for businesses in Saudi Arabia.
Hyperpay
Hyperpay is one of the most used payment gateway providers in Saudi Arabia that is based in Saudi Arabia. This company partners with over 100 payment providers from around the world. Businesses can easily integrate Hyperpay on their website and it makes payment very easy as the company partners with various banks and credit card companies.
BlueSnap
BlueSnap is another payment gateway service provider for merchants in Saudi Arabia. It is also an international payment gateway so your customers from other countries where BlueSnap is available can easily make payment on your site. However, you can accept major credit cards with this payment gateway. They have global fraud prevention security.
BlueSnap makes it facilitates automated clearing house transfers. It also facilitates payment from major payment gateways like PayPal and Skrill. Your customers can retry failed recurring charges.
There is no monthly fee, early termination fee, and setup fee with BlueSnap.
Vapulus
Designed to make mobile payment seamless, Vapulus is a great payment gateway for businesses in Saudi Arabia and businesses that have most of their customers in the country. It enables online shop owners to receive payment with ease. Vapulus presents all sales from your website, POS, and app into a simple interface, this way; you can easily make sales and perform all necessary transactions from one place.
With Vapulus, your brand will be exposed to customers at the international level since they support over 135 currencies globally. This means that your customers can pay for products using any currency they like while you receive your money in your currency. In case you want to know more about their services, you can check their free trial before investing your money in the platform.
Vapulus allows you to reach out to the international audience and process payment without any charges
Vapulus provides analytics that enables you to reach out to customers and personalize your offer according to their needs. This is a great marketing tool that helps you to reach out to your customers with the right messages base on their needs rather than just generalizing your whole marketing efforts.
Scroll down to read our indepth Saudi Arabia Payment Gateways guide. What you should know, Saudi Arabia Payment Gateways features, price plans and support. Pros and Cons of Saudi Arabia Payment Gateways as a payment gateway, everything is explained below.
Spreedly is a software company that specialises in payment-gateway software for small to enterprise level businesses.
Spreedly is listed as the best payment-gateway software related to Saudi Arabia Payment Gateways. Spreedly was founded in 2008 in Durham, NC and currently has over 79 employees registered on Linkedin.