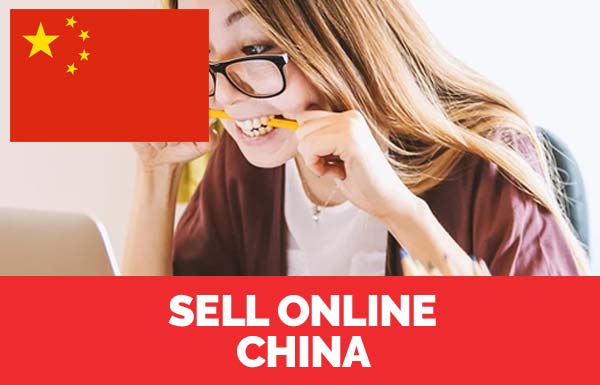 Sell Online China
Sell Online China: Things You Need To Know
The Chinese market is one of the largest in the World and it can be difficult for foreign investors to enter the market due to how the government favors local brands. However, there are steps you need to take to establish your online business in the country.
In this post, we will be focusing on the digital space in China to help business owners understand the digital landscape in the country and how they can use it for their business.
Online Business Culture In The Country
In the western world, online buyers prefer to buy their products from the manufacturers instead of the marketplace. For example, if a buyer wants to buy a branded product like Balenciaga he will go to the company website "Balenciaga.com" but in China, it is a different ball game. They prefer to buy from a marketplace instead of the company's site.
So, what this means for merchants that want to sell online China is that it is better to sell their products on a popular marketplace in the country instead of using their own website.
Their Digital World
In China, most of the popular digital platforms like Google, Facebook, and YouTube are banned and some Chinese apps replace these apps. So, if you want to sell online China, you have to be conversant with these platforms in the country and choose the best ones that will help you to grow your business.
These digital spaces include Baidu which is seen as Google in the country, WeChat and Weibo, which is seen as Facebook and Twitter in the country, and Alipay which is seen as PayPal in the country.
However, the best place to start selling your products online in the country is through popular marketplaces.
It is important to choose the best online marketplace to sell your product in the country as this will help you to manage your resources effectively and also get the desired result for your business. So let's see some of the best marketplaces you can use to sell your products in the country.
Sell Online China: List Of Best Ecommerce Marketplace In The Country
TMall
TMall handles most of the business-to-customer online transactions in the country and Alipay is the main payment gateway on this platform. This payment gateway is also the most popular online payment gateway in China.
This marketplace is the best place to start selling your product online in China. However, to set up your store on this platform, you have to pay for the following service:
The deposit fee; can be up to $25
The technical fee which depends on the registered category
5% commission charges for each sale
Alibaba
Alibaba is a popular B2B marketplace, which business owners can use to sell their products to other businesses in the country.
JD (JD.COM)
JD is among the top B2C online marketplace in the country where businesses can start selling their product in China. To set up your online store on this platform, you must meet some strict guidelines
However, here are some of the fees you have to pay before you start using this platform:
An initial deposit of $15K which is refundable
Annual fee of $1K for each store
From 2-8% commission per sale depending on your product
Here are the most used social media platforms where you can advertise and sell your products online in China:
WeChat
WeChat is one of the most popular social media platforms in the country, it can be seen as the Facebook and WhatsApp of China. So, this should be one of the social media platforms you have to use to advertise your product in the country.
Weibo
Weibo is a news platform and visual entertainment platform in China. And young people use this platform the most in China, so you have to consider using this social media platform in China if you're your target audience is mostly young people.
KOLs
Here you can find a social media influencer to promote your business in the country, so you have to consider this platform when marketing your product to the Chinese audience.
Paid Advert
To make profits from your online business in China, you have to combine organic search and paid advert. So, when advertising your product in China, make sure you use both organic and paid marketing strategies to promote your business in the country.
Scroll down to read our indepth China Ecommerce Platforms guide. What you should know, China Ecommerce Platforms features, price plans and support. Pros and Cons of China Ecommerce Platforms as a ecommerce, everything is explained below.
Shopify is a software company that specialises in ecommerce software for small to enterprise level businesses.
Shopify is listed as the best ecommerce software related to China Ecommerce Platforms. Shopify was founded in 2006 in Ottawa, Canada and currently has over 6,124 employees registered on Linkedin.