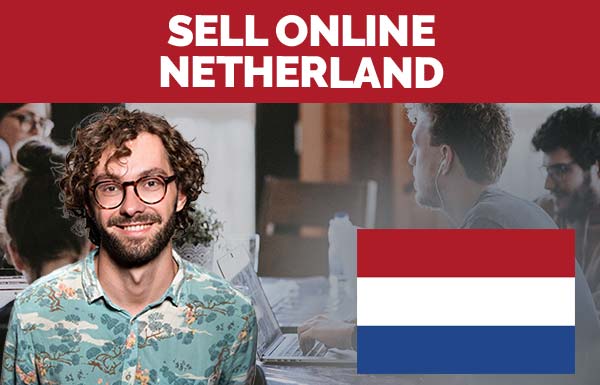 Sell Online Netherlands
Sell Online Netherlands: Things You Need To Know
It is easy to start an online business in Netherland but the problem is running the business. However, we came up with some useful tips that will help you to decide the product you can venture into, the market status, how you can set up your business in the country plus other useful tips that will help you to start and grow your business in the Netherlands.
Sell Online Netherlands: General Information
Netherland's eCommerce sector is the best in the world according to a recent survey by the UN and it also has the highest per capita spending in the eCommerce space in Europe.
The country has a population of 17.44 million people with over 16 million internet users and this accounts for 93% of the population. The spoken language in the country is Dutch, their top-level domain is '.nl" and their call code is +31.
Top Marketplace In The Country
You can start displaying your products on top online marketplaces in the Netherlands more especially if you are spending on a tight budget. And these marketplaces include Alibaba, Wehkamp, Media Markt, and Bestlist.nl.
These are top marketplaces where you can display and market your product. It serves the same purpose for your website with the exception but the major difference between your site and these marketplaces is that you'll have control over your website more than these platforms.
So, even if you want to use this platform make sure you create a website for your business when you start making profits from the business.h
Top Selling Products
Top selling products in the country includes books, sports equipment, clothes, travel & accommodation, household goods, and event ticket. So if you want to sell online Netherlands, it makes sense to choose the product you want to venture into from these top-selling products in the country.
Payment Methods
Top payment gateways in the country are iDEAL, PayPal, credit cards, bank transfer, and debit cards.
It is important to provide some of these top payment methods for your customers in the country. By doing this; you'll not be exempting most of your buyers in the region.
Localization
You have to localize your website to meet the needs of your customers. By localization, we mean using the country's most spoken language, currency, and shipping and payment methods in the country. This way, your target audience which is the locals will be able to relate to your site easily.
Outsourcing Your Work
Sometimes, you'll need an extra pair of hands to run your online business, and when you get to this level, make sure you employ the best hands to run your business and also know that some parts of their work is a process and you don't expect result immediately. This will enable you to take your business to a global level. So, if you want to sell online Netherlands, make sure you make a budget for running your business.
Sell Online Netherlands: How To Start Your Online Business In The Country
Market Analysis
Before you think of starting a business, you must have had a product or service you offer to people. However, if you don't have any right now, choose a product from the top-selling products we have above.
So, after choosing a product for your business, you need to do thorough research to know more about the product and your competitors.
For this market analysis part, you have to find out some areas where your customers are not getting things right and fill that gap. Get a product that outperforms your competitors' product and dominate the market.
Choose A Business Name
The second part is to choose a name for your online business, first come up with a name, and use Google to know if it is available for you and if the name is available, proceed to Bluehost to know if the domain name is still available. Once you sort these two things, you can now go to the government organization in the Netherlands that is responsible for registering business names and register your business name.
Online Shop
You need a shop to display your goods and that shop must be an online shop if you really want to sell online Netherlands.
However, there are two methods you can use for that; first, if you are spending on a tight budget, you can use a popular online market. But if you have enough resources for the business create your own website as this will help you to grow your business very fast.
Scroll down to read our indepth Ecommerce Platforms Netherlands guide. What you should know, Ecommerce Platforms Netherlands features, price plans and support. Pros and Cons of Ecommerce Platforms Netherlands as a ecommerce, everything is explained below.
Shopify is a software company that specialises in ecommerce software for small to enterprise level businesses.
Shopify is listed as the best ecommerce software related to Ecommerce Platforms Netherlands. Shopify was founded in 2006 in Ottawa, Canada and currently has over 6,124 employees registered on Linkedin.