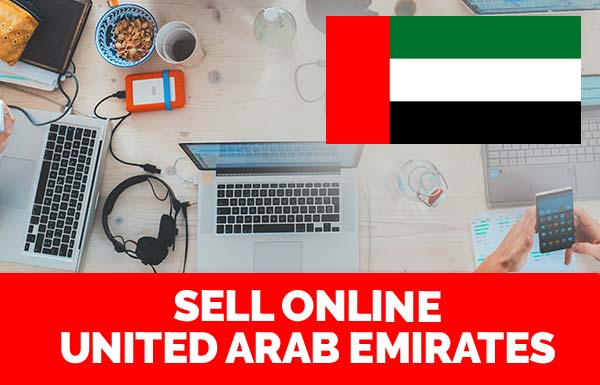 Sell Online United Arab Emirates
Sell Online United Arab Emirates: Things You Need To Know
It is a little bit easy to start an online business in the United Arab Emirates but the problem is with running the business.
So, we simplified the process of starting and running an online business in the country, this will help business owners and entrepreneurs to pick top selling products in the country, use the right social media marketing platform for their business, use the right payment methods, and other important aspects of setting up their online market.
Sell Online United Arab Emirates: General Information About The Country
The country has a population of 9.89 million with the highest number of smartphone users in the MENA area and that is a contributing factor to the growth of online shopping in the country. The eCommerce space in the country is at an advanced level. Their language is Arabic, the top-level domain is '.ae', calling code is '+971' and their currency is UAR dirham
The internet penetration in the country is about 92% and this is roughly about 8.5 million people in the country
Top Online Marketplace In The Country
Top online marketplaces in this country include Aliexpress, Dubizzle, Awok, Cobone, Amazon, Souq, Namshi, and Jadpoado.
If you want to sell online United Arab Emirates, study these platforms to know the right one for your business. Although this is a nice place to start your online business, you need to create your own website and start attracting customers directly to your store.
Top Selling Products In The Country
Here are top-selling products in the country; Apparel, healthcare, mobile phones, flight tickets, watches, and utilities. So, if you want to sell online United Arab Emirates; choose your product from one of these products and establish authority in your chosen niche.
Payment Methods
To grow your online business in the United Arab Emirates and other regions of the world, you must use a secured and top payment method around those areas. If you fail to do that, you are automatically exempting online buyers in those regions. So, to sell online in United Arab Emirates and grow your business in the country, use top payment gateways in the country.
Here are the top payment methods for your online business in the country; credit cards, debit cards, cash on delivery, PayTabs, Checkout, CashU, PayFort, and Telr.
In order not to exclude some of your customers from patronizing you; you need to use about 3-5 of these payment methods for receiving payment for your online business.
At the checkout page, make things easy for the buyers by localizing that part of your site. First, use the country's currency and local shipping method.
Mobile-Friendly Site
When you create a website for your business make sure that the website will be mobile-friendly, that way, your sell online United Arab Emirates journey will be fruitful.
Sell Online United Arab Emirates: How to start a business in the country
Market Research
Before starting a business in United Arab Emirates or any other place, you must have chosen a product or service to offer to the people. So, the next thing to do is research. The research will be about the demand for the product in the market, your target audience, and your competitors. After the research, use the result to improve your business. For example, if there are some areas where your competitors are not getting things right, complete that part. In the same light, with the knowledge of your target audience, you'll know what they want, how they want it, and the popular social media platform they use which helps with marketing.
Choose A Business Name And Register The Business Name
Next, choose a name for your business, it is advisable to choose a name that is related to your business; and the name should be simple and easy to remember as well.
Finally, register your business with the right government agency in the country.
Build And Launch Your Online Store
This is actually the most important part of your online business in any part of the world. So, if you want to sell online United Arab Emirates, you'll need an online address where customers can view and buy your product.
Your website should be mobile-friendly and SEO optimized. Note that you don't just create a website and leave it, you have to always update your website with content so as to educate, entertain and inform your audience
Payment Gateway
Now, use the right payment gateway for your business, your payment gateways should be popular in the UAE region and also secured.
Market Your Product
At this stage, you need to use all means available to market your product in the region both online and offline.
Scroll down to read our indepth Ecommerce Platforms UAE guide. What you should know, Ecommerce Platforms UAE features, price plans and support. Pros and Cons of Ecommerce Platforms UAE as a ecommerce, everything is explained below.
Shopify is a software company that specialises in ecommerce software for small to enterprise level businesses.
Shopify is listed as the best ecommerce software related to Ecommerce Platforms UAE. Shopify was founded in 2006 in Ottawa, Canada and currently has over 6,124 employees registered on Linkedin.