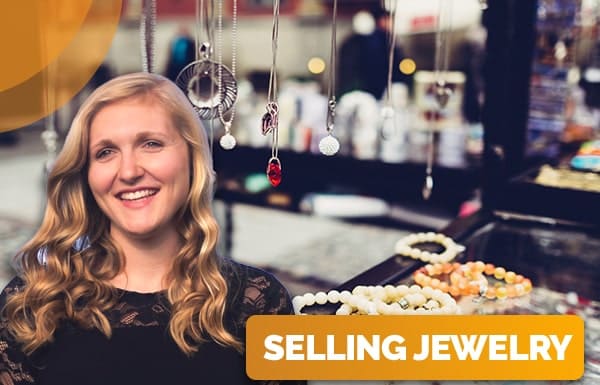 Selling Jewelry
These days, selling things online has become a very a common thing. There are many platforms and ways of selling everything and anything. Many people, who do not have the skillset and knowledge of sales and marketing, can still successfully run online businesses. However, selling jewelry is not as easy as selling clothes or food.
Below you can read about four essential tips you should consider if you want to sell your diamonds.
Know What You Possess
You cannot be sure about the higher value of your diamond just because your grandmother told you the history of the jewelry. Moreover, there is a probability that it is not even a diamond at all. Therefore, before starting to try and sell your diamond, you should try to analyse its value. You can visit a qualified appraiser (try to find an expert who does not buy or sell diamonds themselves) and the latter can provide you an unbiased opinion about the stone. Besides, you may get ideas about the positive and negative features of your diamond, which can have an impact on its value, too.
But in some cases it may not be worth spending money on a formal appraisal, especially if you are short of money at the time. If your diamond seems to be worth less than $2000, you can have it appraised for free. You may visit a few professional buyers or pawnbrokers and ask for their opinions. After getting a few different opinions, you can get a better picture of your diamond and its major characteristics.
Set A Reasonable Price
If you form unrealistic expectations about the price you want to set for your jewelry, you will probably become disappointed very soon. To determine a reasonable price you can use the following approaches:
When having an appraisal done for the diamond, ask the expert about its possible price in relevant markets and under specific circumstances. If you are able to discuss pricing strategies with the experts, be sure you have gained at least 80% of the benefits of the evaluation process. The reason behind this is that a professional appraiser always follows the trends of the diamond market and can assist you in forming a base of information about the potential value of your diamond.
The alternate way is doing the analysis yourself. Do research on the prices of similar pieces of jewelry on eBay and other marketplaces.
Keep in mind that people are likely to buy your diamond either to make a profit from it or because the offered price is acceptable to them. Otherwise, they would just go and purchase a new one.
Explore the Selling Options for Your Jewelry
In general, diamond jewelry resellers sell their items either to the jewelry industry or to the public. When you analyse the process of choosing a buyer for jewelry, you can see that the main point does not refer to getting the top price. Often it is important to be able to settle the deals quickly or to have good negotiation and marketing skills.
The main advantage of selling jewelry to a jewelry industry insider is that it will allow you to save your time. In this case, you will be able to sell your diamond quickly and safely without dealing with marketing issues. You can just check the Better Business Bureau rating of your buyers when they work in this industry. The major disadvantage of selling your diamond to jewelers or other representatives from the world of the jewelry market is low prices. The reason for this is that they are going to make money reselling your diamond and they will not pay you the retail value of your diamond.
The advantage of selling jewelry to the public is that you will sell it for a higher price. Although these people want to save on retail deals, they do not have any access to wholesale prices, that's why you can gain benefits here. The hard part about selling to the public will be finding the right buyer for your item. Ebay may be a good option for you, especially if you have previous selling experience on that platform.
You have one more choice - giving your diamond to a dealer or relevant shop. They may create a good transaction for you. However, make sure you are dealing with trustworthy people.
Be Emotionally Ready To Sell
In most cases people are selling diamonds that were gifts, and they have some memories and emotions attached to their jewelry. In this case, your emotions may raise the price of your jewelry in your eyes, but your buyers will not necessarily feel the same way.
And the last thing to note is that you should only start trying to sell your jewelry when you are ready, and sure that that you will not have long-lasting regrets after you sell it.
Scroll down to read our indepth Ecommerce Platforms guide. What you should know, Ecommerce Platforms features, price plans and support. Pros and Cons of Ecommerce Platforms as a ecommerce, everything is explained below.
Shopify is a software company that specialises in ecommerce software for small to enterprise level businesses.
Shopify is listed as the best ecommerce software related to Ecommerce Platforms. Shopify was founded in 2006 in Ottawa, Canada and currently has over 6,124 employees registered on Linkedin.