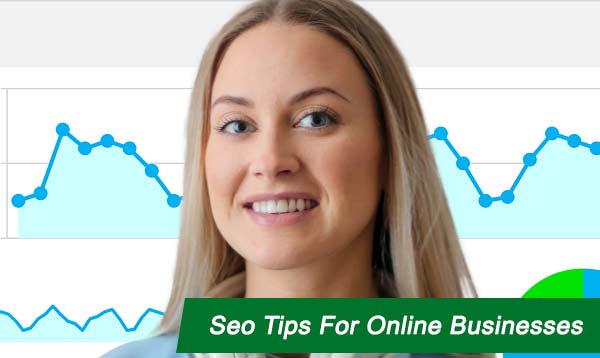 SEO Tips For Online Businesses
What Is SEO?
SEO (search engine optimisation) is the process of promoting the ranking of your webpage in organic search results. SEO aims to make your website easy to find.
10 Useful Tips To Improve Your SEO
Here are some valuable tips to increase the SEO ranking of your website.
Find The Right Keywords
SEO works on keywords, and thus, you will appear in the right search results if you use the right keywords. There are many keyword research tools, which will help you find the right keywords for your site.
You can use both long tail (including three or more words) and short tail (including one or two words) keywords when you conduct keyword research. We advise you to use long-tail keywords, as the latter will tell more specifically about your business. Short-tail keywords are more generic and may lose your website in many pages with a short tail and generic keywords.
Add Keywords To Your Webpage
It is helpful to integrate the keywords into your website. It is a crucial step because when Google observes your site, they look for keywords to understand the context of your site. Your page will have a better ranking when you use long-tail keywords, which will be specific. The same with your audience: keywords will help them better understand the context of your website and estimate whether it fits what they require.
Keywords can be integrated into multiple places, including headings, titles, and the page's body. Meanwhile, be careful and do not use keywords more than necessary.
Try To Earn Backlinks
Backlinks are another important way to improve the SEO ranking of your site. You earn backlinks when a credible site links your site's content to their page, which will guide the users from their site to your page. Backlinks are vital for your SEO plan because Google will consider your site useful and credible if you have backlinks with credible websites.
Create And Update Content
It is said that content is king, and that is true. Try to understand the needs and expectations of your audience and create content according to their needs. Focus on creating content based on the industry you work in.
Content marketing requires to post often. Ensure you provide current and updated content to your users. Updating and republishing content increases the organic traffic and keeps them engaged on your webpage.
Monitor For Broken Links And Clean Them
Broken links appear when you move your pages and forget about the other pages, which are linked to them. As a result, if people visit those pages, they may press on the link and receive an error message. It can terminate the session of the user.
Broken links negatively affect the user experience of your site. Therefore, you should always check for broken links and wipe them off the webpage. You can clean up broken links using Screaming Frog SEO Spider or Google Webmaster tool.
Provide High Speed For Your Page
One of the common things users hate is waiting for slow loading pages. Visitors will leave your site if it takes too long to load. It will increase the bounce rate of your website. It is not a surprise that a high bounce rate will not improve your SEO ranking.
You can analyse the speed of your webpage in two ways: either using Google PageSpeed Insights or using page speed services from a digital marketing firm. Keep in mind that if you choose the first version, you have to implement their suggestions yourself.
Images are one of the most valuable SEO assets of your website. Along with using the right keywords in the right places of your site, it is vital to use relevant labelling techniques for your images.
Use Videos Effectively
Videos are another important assets you can use to boost your site SEO ranking. You can create videos on YouTube and integrate them into your site. If you organise this process correctly, it can help you improve your SEO ranking. Ensure that video titles include relevant keywords and contain detailed and correct description text.
YouTube can provide many benefits for you, do not forget to take advantage of those.
Use Infographics
You can use infographics to show important information and data, which can be difficult to understand for the readers. If you use interesting infographics, it will increase your chances to obtain backlinks from credible websites.
Don't Forget About Mobile Optimisation
Never underestimate the importance of mobile optimisations for your website. It will contribute to immediate and long-term SEO growth for your website.
Scroll down to read our indepth Ecommerce Platforms guide. What you should know, Ecommerce Platforms features, price plans and support. Pros and Cons of Ecommerce Platforms as a ecommerce, everything is explained below.
Shopify is a software company that specialises in ecommerce software for small to enterprise level businesses.
Shopify is listed as the best ecommerce software related to Ecommerce Platforms. Shopify was founded in 2006 in Ottawa, Canada and currently has over 6,124 employees registered on Linkedin.