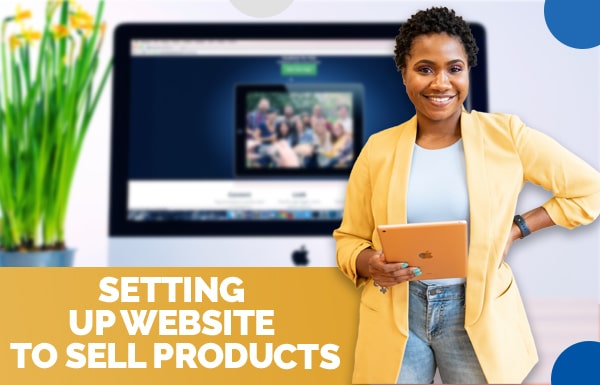 Websites for Selling Products
Currently most people shop online. If you own a business, but have not yet built your online store, now is the right time for it. Selling through an online shop is an easy way to increase your customers base and boost your sales - and more sales, means more profit.
Main Reasons to Sell Products on a Website
When you have only physical points of sale, you miss out on a huge market of people who do not want to visit physical shops, instead making the majority of their purchases online.
Here we will discuss the main reasons to open an online store.
People Spend a Lot of Money Online
The number of online purchases was more than $450bn in 2017. This number has had an upwards trend during the recent years. This means that any business owner that prefers working offline has lost out on a good opportunity.
Moreover, your competitors probably offer their products on their online stores - leaving you miles behind them.
An Ecommerce Website Is Cheaper
The main expenses of a physical store are the following:
Rent for the space.
Salary payments.
Proper licensing and permits (for special goods and services).
Utility bills.
Furniture and decorations.
Building maintenance.
Cleaning supplies.
When you sell your products online, you cut out most of those expenses. You will only need to face a few specific expenses connected to web hosting and marketing staff, depending on the size of your store.
In this era where everything is digital and virtual, with the added consequences of the pandemic, people do not want to spend time driving to a store and browsing through a physical shop for necessary goods. They would rather visit your website and view the possible options from their homes.
An Online Store Makes Your Products Be Found In The Result Of Search
85% of people use search engines (mainly Google) to find the necessary products. If you do not own an E-commerce site, your products cannot appear in the search results, which will lead to lost income for your business. In contrast, when your products are listed on the page of your online store, Google will index them and that will be the first step to displaying your products in search results.
You can make your product pages appear on the first page of Google by making investments in SEO practices.
Again, in order to do this, first you need a website for your E-commerce business.
Use of Mobile Devices to Make a Purchase From Anywhere
Almost a third of people who do online shopping, now shop on their mobile devices.
Mobile shopping allows people make a purchase whenever they want and wherever they are in any given moment.
This fact provides you with more opportunities to sell your products and services.
Selling Products on a Website
Below the main steps necessary for the creation of an E-commerce website are listed:
1. Choose Your Website Hosting
Do some research on web hosting types and select your hosting provider, as well as the right plan for you. Be sure to find a hosting provider that can support your E-commerce website.
2. Select a Domain Name and Register It
The domain name of your website is its address on the internet. People type it in when they want to find your site. Your domain name should be something that people will remember easily and will associate with your business.
Before you set up your selected domain name, check its availability. If the name is not available, do a little brainstorming until you find the right domain name for your online store.
3. Design Your Website
To implement a good design, you may either hire a professional designer or build your website yourself.
Hiring a designer is more expensive. And, even if you do not have advanced design skills, you may not need to hire a designer as there are many website builders which will provide you with tools, techniques and support if you decide to build your website on your own.
Just make sure that the website builder that you choose will allow you to add shopping features onto your site.
4. Get Your SSL Certificate
This is necessary in order to let your visitors know that they can provide you their credit card information without bearing any risk of data loss.
5. Set Up A Merchant Account.
A merchant account includes a bank account, which enables the processing of payments.
6. Set Your Pricing
To be able to define reasonable prices, the most effective way to go is through market research. Just check the prices of your competitors and estimate how much you can afford to lose and gain when setting the prices for your products.
7. Use High Quality Product Images
High quality images are a must for an online store, as they will make your items look great and attract customers.
8. Write Effective Sales Copy.
9. Create Packing and Shipping Plan
Scroll down to read our indepth Ecommerce Platforms guide. What you should know, Ecommerce Platforms features, price plans and support. Pros and Cons of Ecommerce Platforms as a ecommerce, everything is explained below.
Shopify is a software company that specialises in ecommerce software for small to enterprise level businesses.
Shopify is listed as the best ecommerce software related to Ecommerce Platforms. Shopify was founded in 2006 in Ottawa, Canada and currently has over 6,124 employees registered on Linkedin.