Singapore Payment Gateway Table of Contents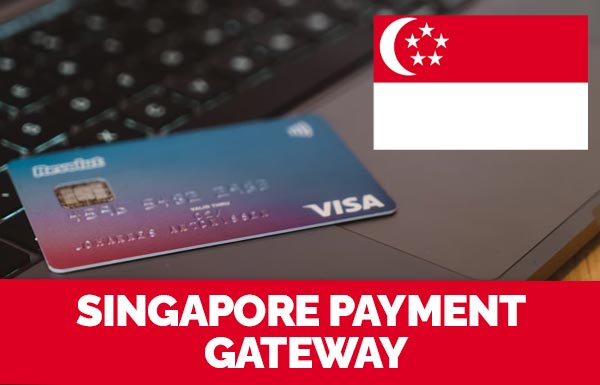 Singapore Payment Gateway
Singapore Payment Gateway: The Best Options For Your Singaporean Customers
For Ecommerce business owners and entrepreneurs looking for the right Singapore payment gateway, this is the post for you. Obviously, you want to take your business online or maybe you are a would-be entrepreneur who wants to know the right Singapore payment gateway for your online business. This is the right post for you.
Be sure to read it till the end before choosing an option for your Ecommerce business.
List Of Best Payment Gateway For Singaporean Audience
PayPal is actually the best payment gateway in the world and also has a high number of users. It is a credible payment gateway for business owners and their customers. For entrepreneurs and business owners in Singapore who have been searching for Singapore payment gateways for their business, PayPal is the right answer.
It is an excellent payment gateway as it accepts lots of credit cards. Any transaction carried out on the platform is secured as the company has a strong security tool for monitoring fraud.
Due to the number of users, it makes it easy for you to target people from around the world since they can easily make payments on your site with the PayPal option.
If you are a business owner in Singapore who wants to reach a global audience and take your business to the next level, PayPal is the right payment service solution for you to achieve that.
DBS PayLah! Is a payment service solution that is specifically designed to meet the needs of the locals in Singapore. It is mostly used by merchants in the country for receiving payment. With DBS PayLah!, money is being debited from the users' DBS account once they make payment. The transaction process is very fast.
This payment option is a little bit pricey. Their setup fee is SG$800 plus a yearly fee of SG$1,000. They charge a 3% fee on each debit and card transaction.
This Singapore payment gateway is good for businesses that want to target people living in Singapore.
Hoolah is a great pick for Singapore merchants that want to take their business online. It allows buyers to pay ¾ of the total cost of the product they purchased upfront and complete the others on installment.
It is very easy to integrate into your Ecommerce shop and it accepts debit and credit cards for payment.
WorldPay is one of the most popular payment service providers worldwide. It provides different payment methods for businesses. Their fees are relatively cheaper when compared to other payment service providers. It accepts major credit & debit cards and also supports recurring payments.
WorldPay's security level is top-notch so the fact that this is a global company with a tight security system makes it an excellent payment solution provider for merchants that are looking for the right Singapore payment gateway for their online business. This way, their online security is assured and they'll be reaching out to more people on the international scene which is a big win for their business.
More businesses are choosing this platform as their payment gateway in Singapore. The platform is very easy to integrate into your Ecommerce shop. Their security level is great and they accept major debit cards and credit cards. If you need assistance at any moment of the day, eWay customer support assistances are always available to help you out.
The company charges 3.4% and an additional SG$0.40 for each transaction. However, this is one of the cheapest prices in the industry which makes it a better Singapore payment gateway option for businesses.
This payment solution is mostly used by Singaporeans, so it makes sense for merchants to use it as well for receiving payment. As a business owner, if you want to use GrabPay you will integrate their payment gateway with their Shopify store via strip.
Most Singaporeans like this option because it allows them to make payments with the card they linked to their GrabPay account. As one of their favorite payment gateway business owners should take that same part to make things easier for their customers in the country.
Scroll down to read our indepth Ecommerce Singapore Platforms guide. What you should know, Ecommerce Singapore Platforms features, price plans and support. Pros and Cons of Ecommerce Singapore Platforms as a ecommerce, everything is explained below.
Shopify is a software company that specialises in ecommerce software for small to enterprise level businesses.
Shopify is listed as the best ecommerce software related to Ecommerce Singapore Platforms. Shopify was founded in 2006 in Ottawa, Canada and currently has over 6,124 employees registered on Linkedin.