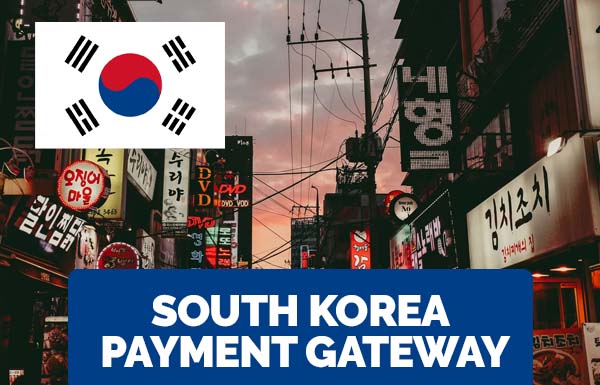 South Korea Payment Gateway
South Korea Payment gateway: The right option for your business
One of the major challenges most South Korean e-commerce businesses are facing is choosing the right payment gateway for their business. This is also a critical part of setting up your online store as this option has many effects on your business.
However, we have made it super easy for merchants to choose the right payment platform for their e-commerce in South Korea. If you are in South Korea or you want to reach out to a South Korean audience, you're in the right place! Let's get to it!
5 Best South Korea Payment Gateway
Eximbay
Eximbay is a popular payment gateway in South Korea. Businesses that have most of their customers in South Korea should use this payment provider to receive payment. Eximbay support some foreign payment provider like Alipay, Russian payment gateway giant Yoomoney, Bestpay, and others. So, this makes it a great option for merchants that want to expand their business in South Korea.
It is a simple payment gateway that provides both online and offline services to users. Eximbay is a great option for businesses that are targeting countries like South Korea, Russia, Japan, and China.
Their charge varies, and it depends on the platform and method. Over 10k businesses use Eximbay for their business. Consider this South Korea payment gateway if you have a large customer base in South Korea, Japan, Russia, and China.
Paymentwall
Paymentwall offers its payment service to more than 200 countries and operates in 30 languages. It is a nice option for receiving payment in South Korea. However, the platform does not support the Korean language, so users in South Korea should contact the company's branch office in South Korea.
Paymentwall has a strong security network that allows the user to identify a suspicious transaction and check possible fraud methods. You can as well get some data by using Paymentwall which will help you to improve your marketing method.
It is recognized as one of the top South Korea payment gateways because of the ease of carrying out a transaction on the platform and some important features it has. It charges $100 for each business account.
KG Inicis
KG Inicis provides a superb solution to its customers. It is easy to set up and start receiving money with KG Inicis and is also one of the most used payment providers in South Korea.
However, this option is exclusively meant for South Koreans, so if you use this option, customers from other countries won't be able to buy from you since it is only meant for South Koreans.
Bitpay
Bitpay offers a great service for merchants; it is a bitcoin payment gateway provider.
It is really easy to set up Bitpay and the payment gateway is secured with 2-factor authentication, so you are using a strong security payment gateway and you don't need to worry about your details and that of your customers'.
This payment provider is available for South Koreans and is one of the best options for merchants in the country. It is also an excellent platform for small businesses.
PayPal
PayPal is a global payment gateway that offers its service to most countries of the world. It is a credible payment gateway online and that's the reason most people use it. Merchants in South Korea can use the payment provider for accepting money in the country.
The setup process is really easy which makes it a great option for small businesses that are working on a tight budget. With a presence in over 200 countries, your customers can easily make payments from any location.
Businesses that want to reach a global audience and gain trust from their customers should use the PayPal payment gateway for receiving money from their buyers.
South Korea Payment Gateway Verdict
These payment above have excellent features which makes it the best option for businesses in South Korea. However, as a merchant you have to use the one that best suits your business and budget.
Scroll down to read our indepth South Korean Payment Gateways guide. What you should know, South Korean Payment Gateways features, price plans and support. Pros and Cons of South Korean Payment Gateways as a payment gateway, everything is explained below.
Spreedly is a software company that specialises in payment-gateway software for small to enterprise level businesses.
Spreedly is listed as the best payment-gateway software related to South Korean Payment Gateways. Spreedly was founded in 2008 in Durham, NC and currently has over 79 employees registered on Linkedin.