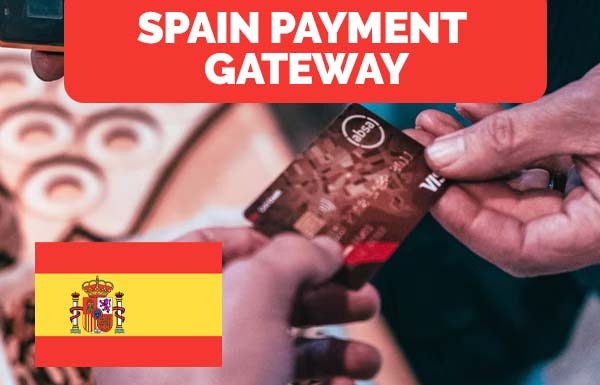 Spain Payment Gateway
7 Best Spain Payment Gateway For Your Online Shop
If you're like most business owners who ask this question 'what is the best payment gateway for receiving payment from my Spanish customers?' this post gives you exclusive content for that, as we cover the top 6 Spain payment gateway you can integrate to your online store and start receiving payment from your Spanish customers.
Best 7 Payment Gateways For Receiving Payment In Spain
Wirecard
Wirecard is among the best payment gateway service providers in Europe and is an excellent choice for businesses in Spain and those that target the Spanish market. It is super easy to integrate Wirecard to your site and the service provider enables businesses to accept payment in different methods. With this payment gateway, businesses can accept mobile payment, prepaid cards, credit cards, invoices, etc.
Their fees depend on the type of payment made.
BlueSnap
BlueSnap is best for businesses that handle large payments. It provides an all-in-one payment service that allows its customers to improve their business. Businesses of all types can use it to accept payment regardless of their size. This platform strives to provide the very best system for running your business. As a business owner in Spain, this platform not only helps you to receive money but also helps you to grow your business as well.
BlueSnap has an excellent security network that protects its customers from cybercriminals, with numerous payment options.
Coinbase
Coinbase is a trusted cryptocurrency platform; it is also one of the best platforms for exchanging cryptocurrency. Surprisingly, businesses can use this medium to receive payment and Spain is among the countries that can use it.
If you are looking for an excellent Spain payment gateway, Coinbase provides the service for you.
For the location, it is based in the US, hence adheres to strict rules in the US laws and for this reason, it is one of the most credible cryptocurrency platforms you should consider for receiving payment from your e-commerce store.
Spanish merchants should consider using Coinbase due to the numerous features it offers to business owners. Customers can use their service free until they make their first $1 million transactions after which they are charged a fee of 1% for other transactions.
Payment takes up to 2 – 3 days before getting to the merchant's account, which is a plus for all business types.
Spanish merchants can use Coinbase to accept payment for their businesses, all you have to do as a business owner is just set up your account, integrate the payment option, and start receiving payment with it immediately.
Opayo
For merchants in Spain looking for the best Spain payment gateway, Opayo will serve you well. Opayo is a UK payment gateway provider that allows merchants to receive payment from the UK, Spain, and other parts of the world where they operate. The platform enables business owners to accept invoices and credit card payments. It allows one-time and recurring payments, phone orders, mail orders, etc.
More than 50k businesses use Opayo for receiving payment, the security level is strong; it is very easy to set up and start receiving payment with excellent customer care support. The charges depend on the payment method used by each customer.
website
The Payeezy payment gateway platform is owned by First Data. It can process various payment types and can as well convert some currencies which enables businesses to accept payment from customers from various parts of the world. The merchant account in this payment gateway is provided through First Data.
Prices are determined by your industry, volume of your transaction, your services, etc.
Ingenico
Ingenico offers a world-class payment service to merchants. Businesses of all types can use it to accept payment of different types. The security level of Ingenico's makes it the best option for accepting payment.
Top companies that use Ingenico's service include Booking.com and Trip.com.
Worldpay
Worldpay is a simple online payment gateway businesses can use to receive payment. It is one of the best Spain payment gateways for businesses. Both small and medium scale companies can use it to receive payment. They have different features for merchants, so be sure to check out their features in order to choose what works best for you. Their fee depends on a variety of factors.
Scroll down to read our indepth Spanish Payment Gateways guide. What you should know, Spanish Payment Gateways features, price plans and support. Pros and Cons of Spanish Payment Gateways as a payment gateway, everything is explained below.
Spreedly is a software company that specialises in payment-gateway software for small to enterprise level businesses.
Spreedly is listed as the best payment-gateway software related to Spanish Payment Gateways. Spreedly was founded in 2008 in Durham, NC and currently has over 79 employees registered on Linkedin.