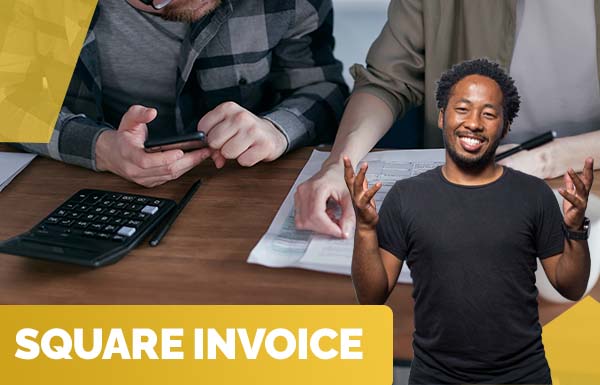 Square Invoice
Steps On How To Send Square Invoice And More For Business Owners
There are numerous ways you can use to receive payment with square and one of them is by using square invoice. However, it is free to send the square invoice and it enables customers to pay instantly. Expect to pay 2.9% of the amount and 30 cents for each transaction.
The square account registration process is easy and free without application and approval issues. This is an excellent payment option for businesses that invoices their clients.
In this post, we will show you simple steps on how to send a square invoice with square. Plus important information for businesses, keep reading to find all the details.
Steps To Send A Square Invoice
Log Into Your Square Dashboard (Squareup.Com)
The first step is to log in to your Square dashboard, click 'sign-in' this sign is at the right side of the square page, key in your username and password, and click the 'sign-in' option.
Click The Invoice Option On Your Dashboard Once You Are Logged In
Head over to your dashboard page once logged in and there you will have numerous options on your screen left side. Then choose the "Invoice" option.
Hit The 'Send An Invoice' Option
On that invoice section, you will see a '+' sign on the right side of your user name click on that section and hover over to the 'create invoice' section.
Key in the client details, invoice details, and message (Client's name, email address, and other information).
You have to fill in the customer information section, invoice details section, and other required parts.
Set The Time For Sending The Payment And The Payment Details
This part is important to help you get paid on time. With square, you have to choose the time for sending the invoice and terms of payment.
Also, square gives you the option to set frequency, which is valuable for you for repeated payments like membership and subscription payments.
You have to be careful while choosing the send and payment option because you have the option to select the payment details and time which affect the time you receive your money.
Add Items To Your Invoice
If you have configured an inventory item before, you can easily use it from the dropdown menu and add it to your invoice.
But if you have not, just create a custom item amount, to do this, go to the 'add item' section. There you will add a title as a one-time item or add it to your library.
Set Discount If Relevant
With square, you can easily add a discount to your invoice. A current discount example is early payment discount, wholesale, etc.
However, you can modify the existing ongoing discount option by using the "Add Discount" option and modify your discount details the way you want.
Note: To create a custom discount, go to the new invoice section, select - name the discount, press enter, add the percentage or dollar amount; make sure to enter the correct currency sign and click enter. Then square will automatically compute the discount.
Review And Click The Send Option
Once you are through with all the options, check out the invoice by clicking the 'preview' option and check the information to make sure all the details are correct. To make it easy for future analysis, save it as a draft, this way you can easily go back to it and send the invoice without keying in the information.
Optional Sending Square Invoice With Your Mobile Phone
If you want to send a square invoice with your phone, maybe you are always traveling and would like to complete some transaction, you can use the above steps by using the square mobile POS app.
One thing about the app is that you can't set a discount with the app. But every other step is pretty much the same once you download and log in with your details.
Square Invoice Verdict
Square is an easy-to-use platform with different options for receiving payment. The simple steps in this post will enable you to send a square invoice and receive payment from your clients easily. There are no charges for sending invoices with square. And there is no fee for your customers regardless of the payment.
Scroll down to read our indepth Ecommerce Platforms guide. What you should know, Ecommerce Platforms features, price plans and support. Pros and Cons of Ecommerce Platforms as a ecommerce, everything is explained below.
Shopify is a software company that specialises in ecommerce software for small to enterprise level businesses.
Shopify is listed as the best ecommerce software related to Ecommerce Platforms. Shopify was founded in 2006 in Ottawa, Canada and currently has over 6,124 employees registered on Linkedin.