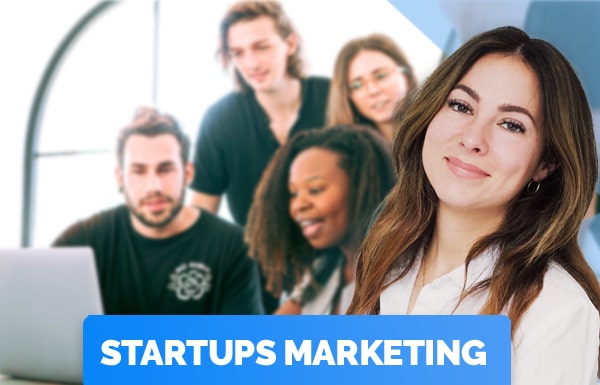 Startups Marketing
The hardest work to be done for startup companes after launching a business is to conduct efficient and smart marketing. In this article, we will focus on five strategies, which will help startups implement branding and aid them in the process of getting new customers.
Foundation of Startup Marketing
To be able to lay the foundation for your startup marketing, you need to answer to the following questions:
What is marketing?
How do I use market research in order to support my business?
Which channels should I use to promote the business?
Learn the Basics Oof Marketing for Startups
Many people do not know what marketing is, and a large number of people do not know how to spread information about their company with limited financial resources. For those people, there is some good news: You can develop a great marketing plan without having large budget.
To be able to do all this, you should learn the basics of marketing. Marketing methods, starting from simple advertising to SEO will be useful for you when trying to sell your products while spending little money.
Develop Business Branding
In order to make your customers think about your products and services rather than your competition, it is necessary to build a strong brand. Business branding means being connected with your customers and establishing long lasting and positive relationships with them.
Keep in mind that the above-mentioned ideas do not refer to only your visual brand or logo. Your business branding also involves the voice and the uniqueness of your company.
Conduct Market Research
This is a very important part of marketing a business efficiently. This is because market research will show you your customer target market, their needs, etc. At the end of the day, this information can help you to create a more competitive business.
Market research can include a SWOT (Strengths, Weaknesses, Opportunities and Threats) analysis. Completing this exercise will help you understand your business's place in the market.
Build A Digital Presence
There is statistical data proving that 97% of people look to search engines when trying to find a product or service and when choosing a company. This is why it is so important that you build a digital presence for your business.
The first step to take in this direction is to set up a website. It will help you engage with your customers in a more effective way.
There are web analytics tools which can monitor the traffic to and from your website after launching.
Marketing Plan For Startups
A marketing plan includes both promotional and branding strategies. You should have the answers of these questions and include them in your plan:
What industry does your business belong to?
Who are your target customers?
How do you plan to market to your target customers?
Think of Your Value Proposition
When you write a value proposition for your company, try to understand what makes it unique. Describe the business model of your company, your products and services and your target audience.
Your Target Market
Defining your target market is one of the core principles of small business advertising. If you obtain key information about your potential customers, you may understand who specifically needs and wants your products.
Set Objectives and Key Performance Indicators (KPIs)
You must include marketing objectives in your marketing plan to make it measurable. Include in your plan short-term and long-term goals, as well as marketing tactics for each objective.
Define a Budget
In order to be able to analyse and control your marketing expenses, you have to define a budget. If you know the ins and outs of your budget in advance, you can avoid overspending.
Social media marketing is a powerful way to include word-of-mouth advertising and to build your brand. We would recommend you combine social and traditional media in your social media marketing plan. This can multiply the results of your efforts.
Have A Presence On Social All Networks
If you do research on the number of people using different social networks, you will understand the importance of your presence on social media platforms and get a better idea of which you should focus on to engage with your target audience.
Write Relevant and Shareable Content
You have to provide your audience with relevant and shareable content. Shareable content will increase the chances of your posts being seen by many people.
When you use public relations channels, professionals outside your company can understand your business and help you create a strong image for your company.
To be able to use this channel, first you have to develop a PR strategy. A PR strategy should include press releases, event sponsorships and articles.
Content Marketing
With effective content marketing, you will make it easier for your business to be found in the results of organic searches on search engines.
You can also create a blog about your company, as well as use Email marketing channels to reach out to your potential customers.
Scroll down to read our indepth Ecommerce Platforms guide. What you should know, Ecommerce Platforms features, price plans and support. Pros and Cons of Ecommerce Platforms as a ecommerce, everything is explained below.
Shopify is a software company that specialises in ecommerce software for small to enterprise level businesses.
Shopify is listed as the best ecommerce software related to Ecommerce Platforms. Shopify was founded in 2006 in Ottawa, Canada and currently has over 6,124 employees registered on Linkedin.