Stores That Accept Cardano Table of Contents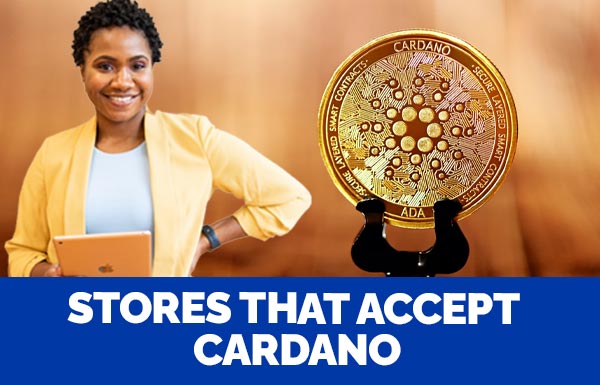 Stores That Accept Cardano
EMURGO represents the commercial "arm†of Cardano, the very first generation blockchain to grow via a research-driven approach.
EMURGO works hard to apply dynamic commercial flexibility to the Cardano ecosystem and bring actual utility to Cardano ADA by establishing retailers and retail stores that welcome Cardano ADA as payment. In 2019, EMURGO organized an event to celebrate the acceptance of Cardano at Tamura.
Tamura is a Japanese Yakiniku franchise restaurant, owned by the well-known Japanese comedian and celebrity, Kenju Tamura. These payments were processed by the usage of the Yoroi ADA wallet made by EMURGO. Its a 5-star rated wallet for iOS, Android, Firefox Mozilla, and Google Chrome.
The launch even was super successful with additional giveaways and visited by enthusiastic members of the local community of Cardano. It has encouraged more merchants and stores to accept ADA payments utilizing the 5-star rated Yoroi ADA wallet. Below, I will list the stores that accept Cardano.
I will also explain their reasons for supporting Cardano. Without further ado, lets learn where users can spend their cryptocurrency.
Stores That Accept Cardano
Some of the popular stores that accept Cardano include Travala, BitPanda, Relianx, Account Warehouse, Aave Pay, Nexo.io, IndaCoin, Crypto worth, Invisible Hand Design, NOW Payments, and several others but I will focus on Hotel Palm Royal Naha and Pine Tree Bless, so lets begin.
The Hotel Palm Royal Naha is situated on Kokusai Street in the heart of Okinawa. Its a popular island tourist attraction. The global acceptance of cryptocurrencies encouraged Hotel Palm Royal Naha to add Cardano as one of their payment methods. They believe cryptos will soon become the norm.
They wanted to be the pioneer in increasing awareness of modern payments such as cryptos and stand out from hotel chains. According to the hotels statement, they were very impressed by both the vision of the co-founder of Cardano and ADA, Charles Hoskins, so they decided to accept Cardano.
The hotel wanted to play a key part in helping spread awareness of Cardanos benefits as a digital asset. The leader of the Cardano community, Mr. Miyatake encouraged the hotel to incorporate payments in this popular cryptocurrency. The hotel has a lovely outdoor pool along with a poolside bar.
Trip Advisor has listed the modern hotel as number 1 based on reviews, out of 114 other hotels in Naha, for 13 months. Now, lets learn why Pine Tree Bless decided to embrace this cryptocurrency.
The Pine Tree Bless is a restaurant and bar situated within T Galleria Okinawa by DFS. You can easily find it in the heart of Naha since its another prominent island tourist attraction.
According to Pine Tree Bless, blockchain technology will soon change how the world works. They believe that the internet has completely changed how everything works. And theyre completely correct! Online cashless payments will soon overtake over the world because they make life a lot easier.
The same goes for cryptocurrencies. They evolve and improve by the day. And Pine Tree Bless wanted to be crypto-friendly and attract new clientele. Thats why they backed Cardano payments.
As I already mentioned, you can find this relaxing place where you can enjoy a hotel resort experience in the heart of Naha. Transportation is available and convenient, and anyone can use the parking lot within the T Galleria Okinawa by DFS. Enjoy your special event at Pine Tree Bless and pay in ADA.
Stores That Accept Cardano Verdict
Blockchain can become reality only if the technology becomes a part of daily life and gains recognition among the general public. And EMURGO focuses on improving user interfaces and experiences that will enable Cardano and ADA to play a vital role by addressing actual use cases for the currency.
The ADA cryptocurrency remains the most popular part of the Cardano project. And EMURGO focuses on stores that will accept ADA payments via their 5-star rated Yoroi ADA wallet, therefore, if you happen to visit some of the tourist spots I mentioned above, please give Carano a try and pay with ADA.
EMURGO fights for the adoption of ADA payments and adds value to users by both coming up with new projects and investing in organizations that embrace Cardanos blockchain ecosystem. The company has hope that one day, industry partners will recognize their vision and provide full support for ADA.
As I already stated, EMURGO is the commercial arm of Cardano with headquarters in Singapore, but its also present in Indonesia, the USA, Japan, and India.
Scroll down to read our indepth Ecommerce Cardano Platforms guide. What you should know, Ecommerce Cardano Platforms features, price plans and support. Pros and Cons of Ecommerce Cardano Platforms as a ecommerce, everything is explained below.
Shopify is a software company that specialises in ecommerce software for small to enterprise level businesses.
Shopify is listed as the best ecommerce software related to Ecommerce Cardano Platforms. Shopify was founded in 2006 in Ottawa, Canada and currently has over 6,124 employees registered on Linkedin.