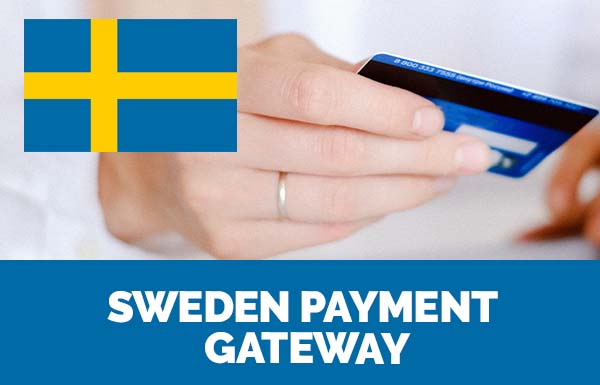 Sweden Payment Gateway
8 Best Sweden Payment Gateway For E-Commerce Owners
Most e-commerce business owners are losing their customers without their knowledge due to payment issues. However, it makes sense to use a payment gateway that provides services to your customers in different locations to avoid losing them to your competitors.
This post highlights the top 8 best Sweden payment gateways to help you reach out to your customers in Sweden.
List Of Top 8 Sweden Payment Gateways
Dibs payment
This company was founded in 1998, and it's a Swedish company. It is a great payment provider for merchants looking for a Sweden payment gateway. Dibs payment helps to solve the challenge of complex and unattractive payment pages. It allows businesses to customize their payment page.
Dibs payment stores users' information, this means that your previous customers don't have to key in their information when they want to make another purchase on your site the second time. Other excellent features of this platform include; card payment options, invoice payment, etc.
Quick pay
The Quick Pay payment gateway is a nice option for businesses of all kinds. It has numerous features for the users. Quick pay also approves payment by numerous methods like PayPal, credit card, debit card, etc.
This platform supports numerous currencies, so your customer can pay with the currency they are conversant with. For the first 500 transaction that takes place in your e-commerce business, Quick Pay will charge you €25 and after that, the amount will be reduced and you'll pay between the range of €0.0067 - €0.015 depending on the number of transaction.
Nochex
Nochex payment gateway is good for start-ups that process a small number of transactions. It's a trusted payment provider and among the most popular channel for receiving and paying money in Europe. You can't go wrong with this option if you want to reach out to customers in Sweden.
There is no monthly fee for merchants on this platform. Businesses don't have to pay for fraud protection, settlement charges, and whatnot. They have all the quality features you can expect for a standard payment gateway. It is very easy to integrate Nochex into your website.
With Nochex, your customers are redirected to their site for payment and the security standard of the company is really safe for your customers.
Stripe
Stripe is another excellent option for accepting payment in Sweden. It's great for small businesses that are spending on a budget. Users can integrate this international payment gateway and starts receiving payment from their online store immediately.
With Stripe, there is no monthly fee and setup fee, you'll likely reach more customers with Stripe since it has a global audience, which means that your customers from other countries can easily make payment on your site.
They have a pay as you go charges which make it great for all business types.
Worldpay
Worldpay provides payment services with reporting, revenue-driving, and processing services. It is mostly used by businesses in Sweden for receiving payment. It is a great option for businesses of all type with outstanding features that puts it at the top as one of the best Sweden payment gateways. You can't go wrong with the option of receiving money for your online business.
This company offers an all-in-one package which makes it easy for businesses to accept payment. This package just needs a merchant account that enables users to accept numerous payment methods.
They charge users base on risk, the volume of transactions, etc.
Wirecard
Wirecard is a top-rated payment provider for merchants in Sweden and also in other parts of the world. This company has over 200K customers; it also offers digital banking services to users. Wirecard accepts major payment gateways like iDeal, PayPal, Giropay, etc., and major credit cards.
2Checkout
This is also a global payment gateway that allows other major payment methods. It is good for businesses that are spending on a tight budget and an excellent option for those looking for an excellent Sweden payment gateway to use for their businesses. 2Checkout does not charge any monthly fee for users, instead, it charges per transaction. Also, 2Checkout allows your customers to make payments on your site instead of being redirected to their site.
Scroll down to read our indepth Swedish Payment Gateways guide. What you should know, Swedish Payment Gateways features, price plans and support. Pros and Cons of Swedish Payment Gateways as a payment gateway, everything is explained below.
Spreedly is a software company that specialises in payment-gateway software for small to enterprise level businesses.
Spreedly is listed as the best payment-gateway software related to Swedish Payment Gateways. Spreedly was founded in 2008 in Durham, NC and currently has over 79 employees registered on Linkedin.