Thailand Payment Gateway Table of Contents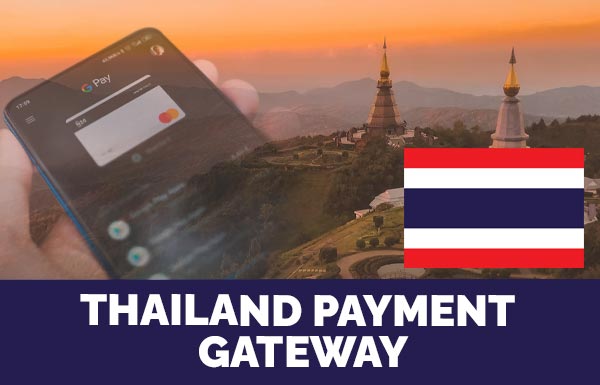 Thailand Payment Gateway
Thailand Payment Gateway: 5 Best Options For Your Business
Online business is increasing on a daily basis, but the major problem people have is with payment. Payment is one of the most important aspects of an Ecommerce business which most merchants don't pay much attention to. So, we took the challenge and did thorough research about the best Thailand payment gateway. And after the research, we came up with the 5 best Thailand payment gateways for business owners in the country and for businesses that have their customers in the country.
So, let's get into it!
5 Best Thailand Payment Gateway For Your Business
2C2P (Cash and Card Payment Processor) is one of the most used Thailand payment gateways. It is a trusted payment service provider in the country. Launched in 2003, 2C2P allows businesses to accept and make payments to people from around the world. Apart from Thailand, the platform is also among the best payment solution in Asia.
It also provides an alternative method of payment for conventional online payment and non-credit card payment solutions for businesses. The company provides complete payment features for businesses. It also makes payment easy for your customers.
This is a Thailand payment gateway that can help you with payment solutions for your business and more.
This is a PCI-certified payment gateway meaning that the Omise payment platform complies with the PCI security standard for protecting your details and that of your customers from cybercriminals.
It is a strong Asia payment service provider with its head office in Thailand. In 2018, Omise made it to the top among the best Japanese Entrepreneurs Ranked by Forbes Japan.
Omise has excellent features that are worth considering, the security level – SUPERB! Easy to integrate, it works on all platforms, and businesses can simply use their plugin and start receiving payment immediately.
It is easy to create an account on Omise, just follow a few steps, key in the required information and that's all. Due to its high level of security, the platform is being used by Top companies in Thailand.
On the developer's side, they have a modern API (Application Programming Interface) and comprehensive documentation backed with their technical support team to help developers every step of the way while integrating this payment solution.
Siampay is one of the best payment service providers in Thailand for businesses looking for the best Thailand payment gateway. The platform provides tons of payment services to its customers with modern fraud detection and management services.
Very easy payment gateway service provider; Siampay makes it easy for businesses in Thailand to receive payment from their online store. It has numerous modern features that enable businesses to manage their online shops.
You can choose any language of your choice as the platform support Mandarin, English, and Traditional Chinese language. You can personalize your checkout page with Siampay to suit your business needs.
PayPal is a famous payment service provider around the world. PayPal is available for merchants in most parts of the world. And is one of the best payment gateways for businesses in Thailand. It is trusted by most people from around the world which makes it a great option for businesses that want to take their business to an international level.
This payment platform is simple to set up, just create a business account with PayPal and link your card to the account. From your customers' side, they just have to create a personal account and link their preferred credit or debit card with the platform to start purchasing goods online with the account.
PayPal has a high-security system that protects its customers from cybercriminals. As a business owner, if you choose this option for your business, your financial details and that of your customers will be protected.
There is an option for chip and card reader for PayPal users; this option helps merchants to accept chip cards, send invoices from the app, and check transactions on their phones plus other interesting benefits that help them to grow their business. This option comes with an additional fee of $24.99.
PayPal really is a great Thailand payment gateway for businesses that want positive growth due to its wide coverage.
This is a payment service provider in Thailand that enables business owners to receive payment in Thailand. It has over 2,000 users and is owned by one of the best Thailand web hosting platforms.
With this option, businesses can accept Master cards, Visa and American Express. The platform is secured hence your online details will be protected when you are using this platform.
Scroll down to read our indepth Thailand payment gateways guide. What you should know, Thailand payment gateways features, price plans and support. Pros and Cons of Thailand payment gateways as a payment gateway, everything is explained below.
Spreedly is a software company that specialises in payment-gateway software for small to enterprise level businesses.
Spreedly is listed as the best payment-gateway software related to Thailand payment gateways. Spreedly was founded in 2008 in Durham, NC and currently has over 79 employees registered on Linkedin.