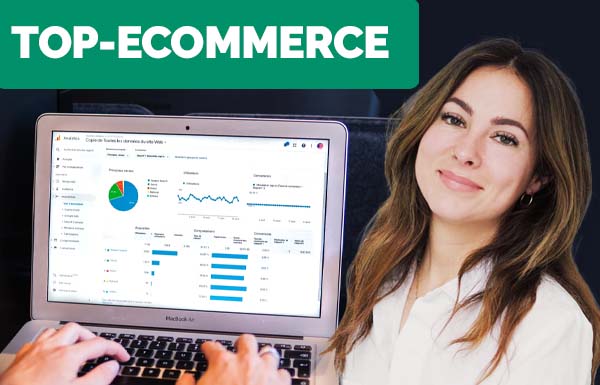 5 Top Ecommece Platform (Our Best Pick)
If you want to take your business online, you need an Ecommece platform that will simplify the process for you. Although there are various platforms where you can create your website, you have to go for the right option to enable you to create and integrate all the Ecommece stages. Hence, this will be invaluable for you and your customers.
In this post, we will be discussing the five top Ecommece platforms to help you choose the right platform for running your business. Enjoy!
Before that, let's check out the features to look out for before choosing an Ecommece platform for your business:
Important Features To Lookout For While Choosing The Best Ecommece Platform
Single and unified platform
Choose an Ecommece platform that has all the things you need for the smooth running of your business.
Site Security
Choose a platform that secures your details and that of your customers. Some platforms provide additional security package, so, make sure you check out those additional packages to know if it fits your business.
Content creation
Go for a platform that enables you to create your own content.
Great customer care experience: This is a great feature to look out for while choosing the top Ecommece platform for your business.
Room for numerous expansions
Pick an Ecommece platform that provides a lot of business model so can easily add new features to your Ecommece shop.
Top Ecommece Platforms: Our Best Pick
Shopify
This is our top Ecommece platform that helps you to start your online store immediately.
This is our top best Ecommece platform. With Shopify, you can start running your Ecommece store in a few minutes. You can easily create and customize your store to fit your business purpose.
No technical knowledge is needed to set up your site with Shopify. Your online shop security and that of your customers are ensured with Shopify, plus you can manage your store with their mobile app.
So, if you want to get your business up and running immediately, Shopify is a great option for you.
Bigcommerce
Bigcommerce is an exceptional Ecommece platform for running your site. The platform is for creating an online marketplace, it's been used by some Fortune 500 companies.
With Bigcommerce, you can customize your site to suit your need with features that allow you to start multi-vendor e-stores. You can host a multi-vendor e-shop with Bigcommerce, plus, they offer free 1-year technical service on any package you choose.
Squarespace
This is on our number three spot for top Ecommece, it's easy to use, you can use it without any coding knowledge, and it's friendly. It allows you to start your Ecommece business easily, and you can easily start and grow your business with this platform. They provide various features and tools for creating an Ecommece site.
Their design is exceptional, it has the very best design and you can easily create a site with their drag and drop tool which allows you to customize your website.
WooCommerce
WooCommerce is a WordPress plugin that allows you to turn your WordPress site into an E-store for free. Although this plugin is free, you can opt-in for the paid version in order to access some of their great tools.
It has a strong security feature that helps to protect the site owners and their customers. It's easy to integrate the payment gateway option on the platform.
With WooCommerce, you have to be wary of the theme and other plugins you use as multiple themes and plugins can slow down the speed of a site with WooCommerce.
Magento
Magento is one of the top Ecommece platforms for running your online business. It enables users to customize their online store; it allows business owners to build a mobile-friendly site.
One of the top features of this platform is that users can optimize their site to rank high on Google and other search engines with it. It allows you to add up to 500,000 items and handle up to 80,000 orders each hour. With Magento, it's easy to integrate other apps that will help you in running your business and their security service for business owners is awesome.
The only downside of using Magento is the technical side. If you are not tech-savvy this option is not for you.
Scroll down to read our indepth Ecommerce Platforms guide. What you should know, Ecommerce Platforms features, price plans and support. Pros and Cons of Ecommerce Platforms as a ecommerce, everything is explained below.
Shopify is a software company that specialises in ecommerce software for small to enterprise level businesses.
Shopify is listed as the best ecommerce software related to Ecommerce Platforms. Shopify was founded in 2006 in Ottawa, Canada and currently has over 6,124 employees registered on Linkedin.