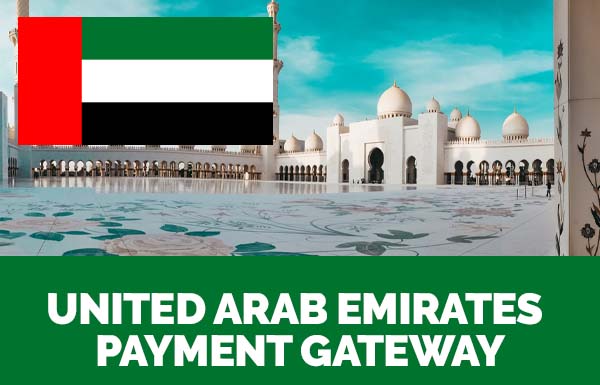 United Arab Emirates Payment Gateway
9 Best United Arab Emirate Payment Gateway For Businesses
The ability to make and receive payments online is what keeps an online business alive. Receiving payment is the most crucial part of online business and you should make sure you choose the best payment gateway that helps you to grow your business.
This article is a guide for merchants looking for the best United Arab Emirates payment gateway for their businesses, as we list and explain the best payment gateway in the country.
9 Top Payment Gateway In United Arab Emirate
Payfort
Payfort is an Amazon company that is active in Arabic-speaking countries and some other neighboring countries. Payfort United Arab Emirates payment gateway provides exceptional service to businesses in the country. The platform accepts and processes various online payment methods.
The platform has a high level of security which helps to prevent cybercriminals from getting your details and that of your customers'.
This payment gateway is designed to meet the needs of online shoppers in Arab. So businesses in UAE that are looking for a great United Arab Emirates Payment gateway should consider this option because it is tailor to their audience needs.
With Payfort, you'll pay AED 420 as the monthly fee and 2.94% plus AED 1.84 as the transaction fee. There is no setup fee for this platform.
Telr
Telr is among the best payment gateway provider in the country. The company is based in Dubai and Singapore, with Telr you will not be charged for any setup fee.
The platform covers up to 120 countries. However, some website builders that support Telr include Magento, WooCommerce, Shopify, etc.
CashU
CashU is based in Dubai and is among the best payment gateway in North Africa and the Middle East.
The security level with this platform is top-notch; they use modern fraud prevention and AML strategy to avoid any online transaction fraud.
CashU provides a great opportunity for businesses to take their business to the international level.
You must pay a setup fee before using the platform to receive money. You are charged an annual fee based on the volume of sales.
Paytab
Paytab was established in 2014 and is one of the major payment gateways in the UAE. The company pays serious attention to fraud; hence, the reason why they provide an excellent security system to enable their customers to use their platform without exposing their details to cybercriminals.
Businesses can easily create and send an invoice to their client with Paytab, receive payment, make payments without the fear of being manipulated by cybercriminals.
There are three options to select from in this payment gateway service.
2Checkout
This is a global payment gateway provides; it offers it services to businesses in United Arab Emirate. 2Checkout supports transactions from 196 countries. With this platform, you don't have to pay any setup fee before using it to receive payment.
Checkout
Checkout.com operates at the international level and it is mostly known for its smooth transaction. It has numerous features for personalization and also provides useful insights for merchants about their businesses.
It is one of the best and most popular payment providers in the United Arab Emirates. It is easy to set up with a nice user experience.
Their transaction fee varies depending on the volume of the transaction.
This is a great option for businesses that are looking for the right United Arab Emirate payment gateway to serve their business payment needs.
Hyperpay
For merchants in UAE looking for the best United Arab Emirate payment gateway to receive payment, Hyperpay is just another option to consider. Most banks and top credit card companies partner with this company. You can easily integrate their payment gateway on your site and start receiving money from your customers immediately.
CyberSource
CyberSource is a trusted online payment gateway provider. The company operates in over 190 countries around the world. It provides numerous payment services to its customers.
Scroll down to read our indepth UAE Payment Gateways guide. What you should know, UAE Payment Gateways features, price plans and support. Pros and Cons of UAE Payment Gateways as a payment gateway, everything is explained below.
Spreedly is a software company that specialises in payment-gateway software for small to enterprise level businesses.
Spreedly is listed as the best payment-gateway software related to UAE Payment Gateways. Spreedly was founded in 2008 in Durham, NC and currently has over 79 employees registered on Linkedin.