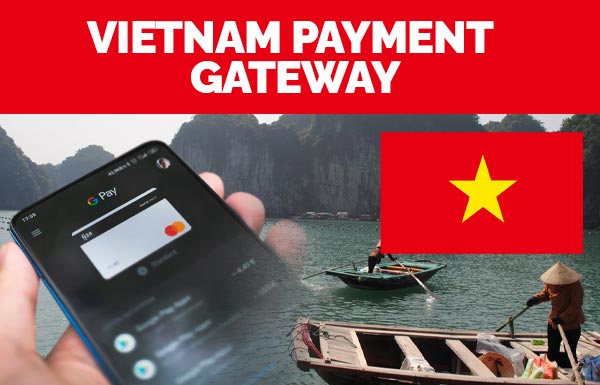 Vietnam Payment Gateway
8 Best Vietnam Payment Gateways That Best Suits The Locals
Payment service solution is one of the major parts of setting up an Ecommerce shop in Vietnam and each country has a service provider that works best for its citizens. However, this post is all about Vietnam payment gateways that work best for the citizens.
Note: This post covers the most popular Vietnam payment gateway you can use to scale up your business in the country. However, most of these payment services are designed to meet the needs of Vietnamese which makes them the right options for businesses that target Vietnamese.
List Of Best 8 Vietnam Payment Gateway For The Locals
Movi
One of the most used payment gateways for merchants in Vietnam, Movi provides excellent payment service for users. The platform is designed for citizens of the country and is among the best Vietnam payment gateway.
Movi makes shopping easy for buyers; it allows customers to pay in installments. The company works only in Vietnam and meets the need of the Vietnamese.
Nganluong
This is a top Vietnam payment gateway for businesses in Vietnam and is built to meet the needs of the citizens. Businesses of all sizes can use this payment option to receive payment in the country. If you target only the locals in the country, then this is an option for you. It is very easy to set up and their services are great. To start accepting payment with Ngan Luong, you just have to spend few minutes while creating an account, and also follow the instructions by the company to integrate their service into your online shop. The company has other features that are useful for running your online business.
Baokim
This payment gateway is owned by Bao Kim Company and was launched in 2009. It is another Vietnam payment gateway for merchants. All their services are provided to Vietnamese, so when you choose this payment gateway option, you are reaching out to people in the country. Businesses can use this payment option to receive payment both online and offline.
Momo
Momo is among the most popular online payment gateway in Vietnam. It has a large number of users in the country which makes it one of the payment solutions in the country. You can target a large number of people in the country with the Momo payment gateway because of the number of people that use the payment option. It makes payment easy and fast for customers.
Momo provides a medium for communication between the buyer and seller.
OnePay
Known for its exceptional service in the country, OnePay is a Vietnam payment gateway that allows businesses to receive payment from their online store. It has numerous features for each business type. Merchants that want to target people from this country should use this platform for their online business.
Payoo
Payoo is widely used by Vietnamese for their daily transactions so; don't miss the opportunity of reaching out to your potential customers with this payment service in Vietnam.
Most shops in the country use this payment gateway for receiving payment for their businesses as well. However, with the high number of users, the payment solution is already popular in the country and should be a nice option for businesses that want to reach out to people in the country.
Smartlink
Just like other Vietnam payment services in this list, is designed to meet the needs of Vietnamese. It offers its services to companies of size in the country.
This platform is connected with some of the banks in Vietnam to make transactions easy for the citizen. Your customers can carry out a transaction with this payment method on numerous platforms. The platform is secured and it protects you from fraudsters online. The downside of this payment gateway is the tedious process involved in setting up the account.
VTC Pay
VTC Pay is a big player when it comes to payment services in Vietnam. It allows merchants to receive payment easily from their Ecommerce shop. With VTC Pay, your online security is assured.
Scroll down to read our indepth Vietnam Payment Gateways guide. What you should know, Vietnam Payment Gateways features, price plans and support. Pros and Cons of Vietnam Payment Gateways as a payment gateway, everything is explained below.
Spreedly is a software company that specialises in payment-gateway software for small to enterprise level businesses.
Spreedly is listed as the best payment-gateway software related to Vietnam Payment Gateways. Spreedly was founded in 2008 in Durham, NC and currently has over 79 employees registered on Linkedin.