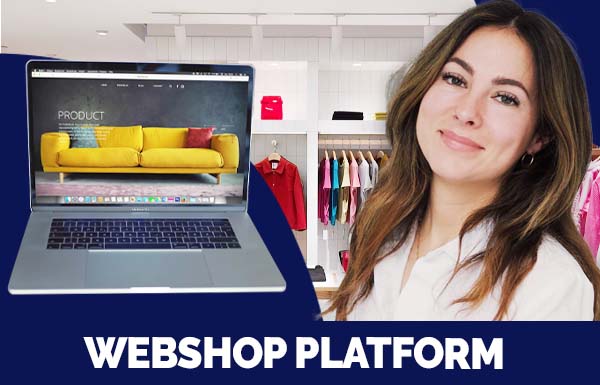 Webshop Platform
What Is Webshop Platform?
Meaning Of Webshop Platform
A webshop platform is a platform where software, goods, and/or services can be purchased. Literally, buyers can use a ecommerce webshop platform to discover and learn about a particular product, shop, and check out. The focal point of a webshop is online buying and selling.
Features of webshop platform
Any successful webshop platform will allow buyers to use their platform to buy and sell products. Webshop platforms offer all the things needed for running a business from product discovery to the check-out page.
Below Are The Features Of A Webshop Platform:
Shopping cart: All e-commerce platforms should have a shopping cart where buyers can add their product before check out.
Navigation: All e-commerce should be easy to navigate for users so buyers can find products they want with ease.
Use a single merged platform: A webshop platform should use a single system that contains other subsections for the smooth running of a business.
Order management: an excellent e-commerce platform should have a central point for controlling and managing inventory in all marketing mediums.
Payment gateway: Each platform should be able to provide numerous payment gateways for convenience, so customers can have different options for payment.
Innovative experience: Innovation is important in this space.
The Various Types Of Webshop Platforms
The three major types of webshop platforms are
On-premises ecommerce platforms
Software as a service (SaaS)
Platform as a service (PaaS)
On Premise Webshop
An on-premise webshop is a process where a brand provides a solution for its business locally using the service of their IT staff instead of using services provided by other service providers. An on-premise platform enables a firm to have control over their e-commerce shop so they can modify their store design at any time.
SaaS Webshop
Software as a service provides service for businesses via the internet.
Platform as a service (PaaS) provides software and hardware service to businesses via the internet.
Software as a service and platform as a service is good for small businesses that are just starting their online shop. However, with these two options, companies can easily set up their website and pay a monthly fee for the site.
The most popular e-commerce platform includes WooCommerce, Shopify, Wix, BigCommerce, etc. some platform makes it easy for you to set up your website with a simple drag and drop tools while some require a piece of technical knowledge for you to fix some parts or the whole site. Be sure to check out the product review before choosing any platform.
How To Choose The Right Webshop Platform For Your Brand
Choosing the right e-commerce platform is a huge task for some companies. However, the best approach for that is by searching to check out the review of each platform. From there you can do your analysis; take note of what you need in an online shop and how each one can help you meet your need. Also, check out those that meet your budget and future growth. Future growth here means a platform that will help you grow organically in the future with content and the right marketing strategy.
The need of each company is different, so before making that move make sure you are using a platform that meets your need. Consider the right payment option for your business, the security level the platform provides (this is extremely important for an e-commerce business), design, and other important features.
No single platform can meet all your needs, so make your analysis and find out exactly what you need before taking that bold step.
Common Mistakes To Avoid While Choosing A Webshop Platform
The major mistake brands make is choosing a webshop platform with a poor SEO approach. This is not good for business in the long term. A platform with less focus on search engine optimization will not allow you to grow your business. So, it is important to take note of that while doing your research to make sure you are investing your resources in the right place.
Site security, most companies will go for the cheapest option without considering the security level of a platform. This is major mistake brands make, make sure to check out the site security level before using it. Make sure you use a webshop platform that complies with the PCI security standard.
Scroll down to read our indepth Ecommerce Platforms guide. What you should know, Ecommerce Platforms features, price plans and support. Pros and Cons of Ecommerce Platforms as a ecommerce, everything is explained below.
Shopify is a software company that specialises in ecommerce software for small to enterprise level businesses.
Shopify is listed as the best ecommerce software related to Ecommerce Platforms. Shopify was founded in 2006 in Ottawa, Canada and currently has over 6,124 employees registered on Linkedin.