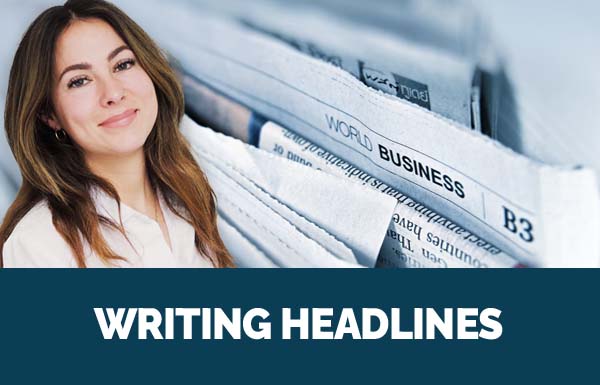 Writing Headlines
Writing Headlines: 5 Secrets On How To Write Headlines That Converts
Headlines are very important when writing articles; your headline should be fascinating enough for a reader to click on your post in the first place and it's the first part that convinces a reader to check out your post. However, your content should deliver what you promised on the headline so as to keep readers glued to your content.
It is important to get users' attention with your headlines. Always try to come up with great content headlines that get their attention. While you are at it, make sure you provide high-quality content, this way you will be setting your business up for success.
In this post, we will be sharing with you the 5 secrets of writing headlines.
5 Ways Of Writing Headlines That Convert
Use Numbers
Numbers work magic when you talk about effective ways of writing headlines. It helps to make your content enticing to readers. A headline with numbers generates more engagement. When using this method you have to use numerals instead of words. For example '5 Ways of Writing Headlines That Converts Website Visitors" instead of "Five Ways of Writing Headlines That Converts Your Website Visitors."
Similarly, headlines with big numbers work better than those with smaller numbers. For instance '25 Effective Ways of Writing Ways of Writing Headline' will outperform '6 Effective Ways of Writing Headline' this is due to the number of value visitors will get from the content.
Also, it makes sense to use numbers at the start of the headline instead of having it somewhere in the middle. For example, "5 ways of writing headlines" will appeal to visitors than "How to Write Effective Headlines Our 5 Simple Steps."
Use Logical Method
A logical method here means reason for taking action. To get visitors to your site, you have to give them reasons for visiting a particular webpage. You have to give website visitors a reason to click and check out your content and this starts from the headline.
To give your reader a reason to visit your page from the get-go, always start with writing headlines that state that reason clearly to them. You can use the following words to create that reason for your audience; Tips, facts, ways, reasons, strategies, methods, insights, approaches, etc.
Check out these samples: "7 Effective Ways of Writing Headlines," "5 Tips on How to Grow Your Ecommerce Business," "5 Effective Management Tips," etc.
Be Clear With Your Headline
Your headlines should be easy to read and understand; this way, your audience won't need any help to understand what you are talking about. Since your goal with headlines is to get visitors to click on your page, make your headlines very easy for they as that will compel them to continue reading your post.
Always make things simple with words when writing headlines. Use simple and common words to express yourself when writing headlines. For example instead of this headline "7 Scrupulous Ways for Writing Headlines for Greenhorns," simplify the headline by writing "7 Effective Ways of Writing Headlines for Beginners." The goal is to make things easier for your readers and not to show them your educational qualification except if you are writing for an educational blog.
Use Power Words
Power words are words that have the power to command change. Power word is also known as emotional words. They are words that can make people to be happy or words that can make people to be sad.
Emotional words when used correctly in writing headlines will help to keep readers glued to your content which will, in turn, lead to business growth.
Example "Writing Headlines: 7 Secrets on How to Write Headlines That Converts," "How to Eliminate Writer's Block 5 Insightful Tips," etc.
While using power be sure to avoid clickbait as Google will penalize your site for that. Always make sure you use emotional words the right way.
Use The "Get Rid" Format
This headline format is mostly used by skincare brands, healthcare brands, marketing brands, etc. this headline format works like magic. If you use this format, you'll likely keep your readers glued from the beginning of your blog post to the end.
Any headline with this format will help to compel readers to keep reading so as to know the right solution to their problem.
Here are examples of headlines with the "get rid" format: "6 tips on how to get rid of acne," "how to get rid of belly fat," "5 simple ways to get rid of blackheads," etc.
Scroll down to read our indepth Ecommerce Platforms guide. What you should know, Ecommerce Platforms features, price plans and support. Pros and Cons of Ecommerce Platforms as a ecommerce, everything is explained below.
Shopify is a software company that specialises in ecommerce software for small to enterprise level businesses.
Shopify is listed as the best ecommerce software related to Ecommerce Platforms. Shopify was founded in 2006 in Ottawa, Canada and currently has over 6,124 employees registered on Linkedin.